---
Mac OS X Lion, Part 1: UI and Documents
---
---
Watch trailer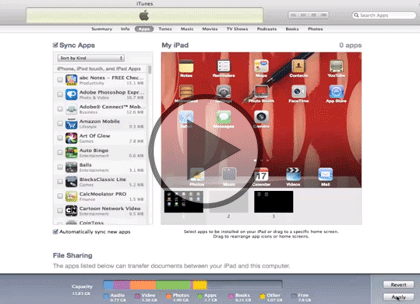 ---
Course at a glance
Included in these subscriptions:
---
| | | |
| --- | --- | --- |
| | Release date | 5/1/2015 |
| | Level | |
| | Runtime | 1h 3m |
| | Closed captioning | N/A |
| | Transcript | N/A |
| | eBooks / courseware | Included |
| | Hands-on labs | N/A |
| | Sample code | N/A |
| | Exams | N/A |
---
---
Enterprise Solutions
Need reporting, custom learning tracks, or SCORM? Learn More
---
---
Course description
Master Mac OS X Lion in this 3 part learning series, Mac OS X Lion is Apple's desktop operating system for Macintosh computers and is packed with features and capabilities. Explore OS X Lion's features and tour the OS X Lion screen and Doc. Learn OS X Lion basics like running an application, downloading a file, tracking appointments and managing contacts, and making FaceTime calls. Discover OS X Lion's creative capabilities to play and organize music with iTunes, import and edit photos, and create, edit, and share movies with iMovie.
Prerequisites
This course assumes very little familiarity with Mac OS X Lion. This course is part of a 3 course learning series, Mac OS X Lion: UI and Documents; Mac OS X Lion: Contacts, Music and Sync; and Mac OS X Lion: Photos, Video and Custom. Please view the courses in the order listed if you are not familiar with the material.
Meet the expert

Our Creative Design courses are presented by experts from Wiley Publishing. Wiley is a global provider of knowledge and knowledge-enabled services that improve outcomes in areas of research, professional practice, and education. They are the publisher of award-winning journals, encyclopedias, books, and online products and services.
---
Course outline
---
---
UI and Documents
What You Can Do with OS X Lion (18:10)
Introduction

(00:10)

Creating Documents

(02:26)

Play & Record Music

(02:39)

View & Organize Photos

(02:15)

Play & Make Movies or DVDs

(02:19)

Navigating the Web

(02:35)

Communications

(02:57)

Contacts & Appointments

(02:37)

Summary

(00:10)
Explore the Mac OS X Screen (17:18)
Introduction

(00:10)

Exploring the Mac OS X Screen

(01:47)

Touring the Dock

(02:50)

Starting Applications

(03:51)

Using Mission Control

(01:12)

Application Windows

(03:00)

Selecting Commands

(04:16)

Summary

(00:10)
Basic Document Tasks I (12:14)
Introduction

(00:10)

Open, Save, & Print Documents

(03:54)

Edit Document Text

(04:06)

Copy, Move, & Rename Files

(02:46)

Delete Files

(01:06)

Summary

(00:10)
Basic Document Tasks II (16:15)
Introduction

(00:10)

Selecting Links

(01:58)

Openning Web Pages

(02:12)

Navigating Web Pages

(01:54)

Using the History List

(01:30)

Changing the Homepage

(01:52)

Bookmarking Web Pages

(02:38)

Using the Search Option

(01:36)

Downloading Files

(02:11)

Summary

(00:10)
---