---
Windows 8 Using HTML5 and JS, Part 6: Notifications
---
---
Watch trailer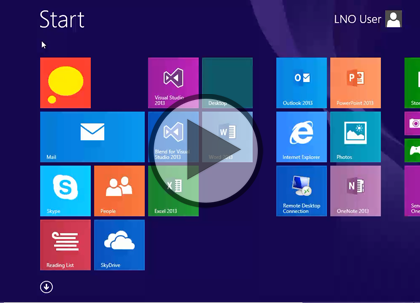 ---
Course at a glance
Included in these subscriptions:
Dev & IT Pro Video
Dev & IT Pro Power Pack
Power Pack Plus
---
Release date
2/15/2014
Level
Advanced
Runtime
1h 29m
Platform

Major browsers on Windows

Major browsers on Mac OSX

Mobile Devices

Closed captioning
Included
Transcript
Included
eBooks / courseware
N/A
Hands-on labs
N/A
Sample code
Included
Exams
Included
---
---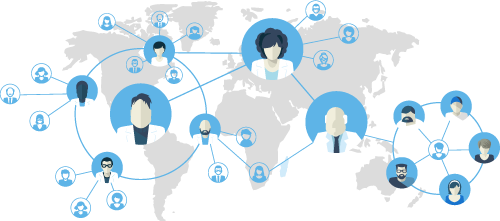 Enterprise Solutions
Need reporting, custom learning tracks, or SCORM? Learn More
---
---
Course description
In this course, we will see how to work with Application Tiles, Toasts, and Badge Notifications. We will see that there are four Notification Delivery Methods that you can use. We will also see how Background Tasks can be used to continue running code on behalf of the application while it is suspended or terminated. Finally, we will explore how to implement apps that are capable of displaying Lock Screen Notifications.
Prerequisites
This course assumes that students have some programming background and experience using Visual Studio 2010/2012 and Java Script, HTML5 and CSS3. In addition, the course assumes some basic knowledge of XAML markup and basic knowledge of Windows Store applications and Windows 8.
Meet the expert

Peter Thornsteinson has been working for two decades in many areas of Microsoft-based software development technologies, including all the latest languages, frameworks, and tools. He has been involved in several large scale software development projects, and has authored and coauthored several books and courses relating to ASP.NET, AJAX, JavaScript, WPF, WCF, WF, ADO.NET and LINQ. Peter is currently focusing on ASP.NET MVC, jQuery, Task Parallel Library, Windows Azure, and SharePoint Development.
---
Course outline
---
---
Tile Notifications
Application Tiles (18:30)
Introduction

(00:24)

Application Tiles

(02:22)

Tile Notifications

(02:07)

Tile Notifications (cont)

(01:14)

Secondary Tiles

(01:17)

Demo: Tile Notification

(05:09)

Demo: Tile Manifest

(02:41)

Demo: Tile Notification UI

(03:01)

Summary

(00:10)
Notifications (21:21)
Introduction

(00:29)

Badge Notifications

(03:38)

Toast Notifications

(01:32)

Demo: Toast Notifications

(05:11)

Demo: HTML

(00:34)

Demo: Toast Notifications UI

(03:29)

Notification Delivery Methods

(06:14)

Summary

(00:11)
Background Tasks (21:09)
Introduction

(00:19)

Background Tasks

(01:50)

Background Task Triggers

(01:28)

Background Task Conditions

(00:32)

Registering a Background Task

(00:53)

Creating BackgroundTaskBuilder

(01:01)

Creating a Trigger

(01:38)

Creating a Condition

(01:18)

Registering the Task

(02:00)

MaintenanceTriggerDeclaration

(01:09)

Demo: Background Task UI

(04:48)

Demo: Background Task

(03:53)

Summary

(00:14)
Lock Screen Apps (28:53)
Introduction

(00:24)

Lock Screen Apps

(01:23)

Lock Screen Apps (cont)

(06:48)

Lock Screen Contents

(01:01)

Lock Screen Contents (cont)

(00:54)

Demo:LockScreenAppManifest

(03:59)

Demo: Lock Screen App HTML

(01:56)

Demo: Lock Screen Access

(04:42)

Demo: Lock Screen App

(04:18)

Demo: Lock Screen App UI

(03:04)

Summary

(00:18)
---