---
Windows 8 Using XAML, Part 03: Style Controls
---
---
Watch trailer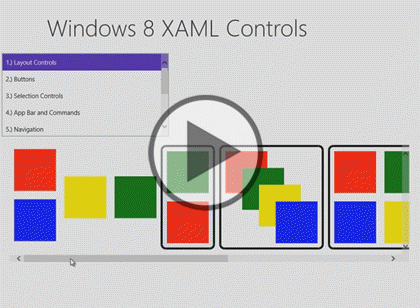 ---
Course at a glance
Included in these subscriptions:
Dev & IT Pro Video
Dev & IT Pro Power Pack
Power Pack Plus
---
Release date
11/12/2012
Level
Beginner
Runtime
1h 10m
Platform

Major browsers on Windows

Major browsers on Mac OSX

Mobile Devices

Closed captioning
N/A
Transcript
N/A
eBooks / courseware
Included
Hands-on labs
Included
Sample code
Included
Exams
Included
---
---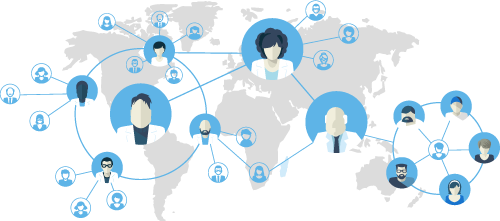 Enterprise Solutions
Need reporting, custom learning tracks, or SCORM? Learn More
---
---
Course description
In this course you will see the controls that C# provides for creating Windows 8 applications. Then the course will demonstrate many of the Windows 8 XAML controls including layout, UI and Textblock.
Prerequisites
This course assumes that you have at least some programming experience in one or more modern programming languages. JavaScript will be particularly easy for you to learn if you have experience with any C-style languages—including Java, C#, C++, or Visual Basic .NET would be helpful—but this is not required.
Prepare for certification
This course will help you prepare for:
70-484 Essentials of Developing Windows Store Apps Using C#

This course will help you earn:
MCSD: Windows Store Apps

Meet the expert
Ken Getz is a featured instructor for several of our Visual Studio courses. He is a Visual Basic and Visual C# expert and has been recognized multiple times as a Microsoft MVP. Ken is a seasoned instructor, successful consultant, and the author or co-author of several best-selling books. He is a frequent speaker at technical conferences like Tech-Ed, VSLive, and DevConnections and he has written for several of the industry's most-respected publications including <em>Visual Studio Magazine, CoDe Magazine,</em> and <em>MSDN Magazine</em>.
---
Course outline
---
---
Controls
Layout Controls (21:11)
Introduction

(00:45)

Layout Controls

(00:32)

StackPanel Control

(00:58)

Demo: StackPanel Control

(01:50)

Border Control

(01:13)

Demo: Border Control

(00:58)

Canvas Control

(00:48)

Demo: Canvas Control

(02:11)

Grid Control

(00:55)

Demo: Grid Control

(01:09)

VariableSizedWrapGrid Control

(00:24)

Orientation

(01:17)

Cell Size

(00:20)

Demo: VariableSizedWrapGrid

(02:02)

ScrollViewer/ScrollBar

(00:52)

ScrollViewer

(00:30)

Demo: ScrollViewer

(02:06)

ViewBox Control

(00:42)

Demo: ViewBox Control

(00:47)

Summary

(00:43)
User Interface Controls (25:38)
Introduction

(00:44)

Buttons

(01:40)

Demo: Buttons

(03:13)

Selection Controls

(01:06)

Demo: CheckBox

(02:38)

ToggleButton Control

(00:30)

ToggleSwitch Control

(00:52)

Demo: Toggle Button and Switch

(01:23)

RadioButton Control

(01:16)

Demo: RadioButtons

(01:59)

Slider control

(00:40)

Demo: Slider Control

(00:47)

ListBox Control

(01:26)

ComboBox Control

(00:28)

Demo: ListBox and ComboBox

(01:53)

App Bar Control

(01:10)

Demo: App Bar

(01:57)

WebView Control

(01:00)

Demo: WebView Control

(00:39)

Summary

(00:08)
TextBlock Control (23:15)
Introduction

(00:41)

TextBlock Control

(00:28)

TextBox Control

(00:34)

PasswordBox Control

(01:02)

Demo: Text Controls

(02:49)

Demo: Text Controls in Action

(01:26)

Progress Controls

(00:17)

ProgressBar Control

(00:48)

ProgressRing Control

(00:24)

Demo: Progress Controls

(01:55)

Images, Shapes, Media

(00:22)

Image Control

(00:15)

Image Stretch

(00:21)

More Stretch Options

(00:42)

Shapes

(00:34)

MediaElement

(00:58)

Demo: Image Control

(01:01)

Demo: Shape Controls

(00:55)

Demo: MediaElement

(01:05)

Collection and Data Controls

(00:22)

FlipView Control

(00:49)

ListView Control

(01:10)

GridView Control

(00:56)

Demo: FlipView Control

(00:37)

Demo: ListView and GridView

(01:33)

Summary

(00:56)
---