---
Blog
About the Expert: David Bigger
If you know anything about computer security, you're probably familiar with CompTIA Security+. Dealing with disaster recovery and risk management, Security+ is an internationally-recognized certification.
Following in the footsteps of Security+ is CASP, or CompTIA Advanced Security Practitioner, CompTIA's first mastery-level certification for enterprise technical security leads. Released in 2011, CASP goes above and beyond the scope of Security+, making it a far more challenging certification.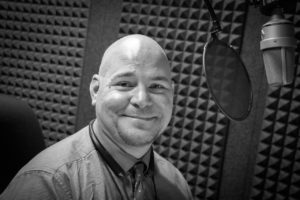 In our most recent courses, expert David Bigger covers the ins and outs of CASP. With over 15 years of professional IT experience, David Bigger is familiar with far more than just CASP. With certifications in EC-Council, CompTIA, Cisco, ISC2, EXIN, and Microsoft, he's certified to instruct on over 25 different IT topics.
Unlike Security+, CASP assumes proficiency in a breadth of topics. CompTIA puts these topics in domains which include enterprise security; risk management and incident response; research and analysis; integration of computing, communication, and business disciplines; and technical integration of enterprise components.

With so many directions to go in IT security, rather than specialize in one certain area, Bigger tries to know a little bit about everything because he feels it all fits together. His main area of interest, though, is in ethical hacking, a topic covered in the new courses. When dealing with ethical hacking, "you train to learn how the bad guys work," says Bigger. "It's not just pointing out a weakness. We actually try to exploit that weakness and see how far down the rabbit hole we can get."
Bigger's interest in IT began at a young age, but the journey he's taken to get where he is today is not one that even he could have predicted. Bigger took his first steps into the IT world at a young age when he began working as a Network Administrator at a nearby elementary school. From there, Bigger landed a Web Specialist position at Owensboro Community Technical College in 2002 where he also became a part-time instructor teaching IT courses at the college.
In 2009, he left his home state of Kentucky when his career brought him to Georgia working for Lockheed Martin, training US Army soldiers in IT. Two years ago, Bigger left Lockheed Martin to become an independent contractor. Bigger has since started his company, Bigger IT Solutions, where he teaches both in the classroom and online.
When he's not teaching or being coerced by his wife into doing projects around the house, Bigger is usually reading, or when the Augusta humidity is bearable, playing golf.
---
---
Leah Piotraschke is a member of the LearnNowOnline marketing team. She specializes in talent development and is passionate about learning. A graduate from the University of Wisconsin-La Crosse, Leah has a degree in Communication and Professional Writing. For fun, Leah enjoys going thrift shopping, trying to have a green thumb, and posting pictures of her toy poodle on Instagram.
---