---
Blog
Why Microsoft Word Training is a Wise Decision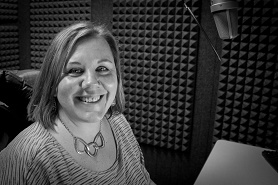 Given the wide array of new and complex technologies in the modern workplace, dedicated training for Microsoft Word might seem at first blush somewhat superfluous. Word is, after all, among the most venerable and commonplace of software applications. What's to learn?
Yet, those taking Word for granted are likely missing the marked evolution of program from a simple, electronic word processor to a comprehensive communications platform, notes Leeanne McManus, Chief Learning & Talent Officer, ikuw Solutions, Inc. Employees content to just scratch the surface and not delve into the advanced functionalities added to Word in recent versions may be unwittingly costing themselves time and effort by manually performing tasks that could easily be automated.
"Some people will say 'I've had this program for 15 years, why would I need more training?'" McManus says. "They don't understand the lost productivity and missed chances for collaboration when you are manually doing things." According to McManus, the need for Word training is now especially pronounced as Microsoft has looked to reshape Word in recent releases in order to account for larger trends in technology such as cloud computing, appification and mobility.
For example, recent versions of Word feature a flat design ascetic, a purposeful decision made to accommodate people using their fingers to navigate the program on devices such as phones and tablets. Nonetheless, this decision may have unintentionally led to confusion for longtime desktop users, she notes. "One of The biggest pain points for people accustomed to older versions of Word was getting used to the flatness," she says. "If you came from anything before Word 2007, the new versions such Word 2013 of Word 2016 are going to seem completely foreign. Other than the basic functionality, you may as well have been using WordPerfect."
In addition to just figuring out where they moved everything, Word training is also becoming essential as the program shifts to the cloud and becomes more tightly integrated with a variety of Microsoft collaboration and desktop products including Sharepoint, OneNote and Outlook. Given the overlapping functionality and the common design language of these programs, an employee efficient on Word will have a head start understanding these programs and how they interrelate. "Word has gone from being a program to being a platform," she says.
Indeed, given the program's ubiquity in the office place, training employees to get the most out of Word may prove an effective icebreaker for getting them to better leverage all the technologies your enterprise has to offer. "Some people are by nature afraid to explore," McManus says. "They are terribly afraid they will break something or cause World War 3. It's just software."
---