---
PowerPoint 2010, Part 1: Format, Layout & Graphics
---
---
Watch trailer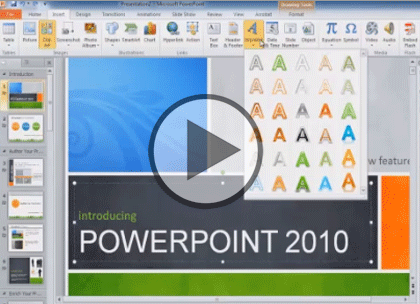 ---
Course at a glance
Included in these subscriptions:
Creative Design Power Pack
Power Pack Plus
---
| | | |
| --- | --- | --- |
| | Release date | 4/2/2015 |
| | Level | Beginner |
| | Runtime | 1h 26m |
| | Published eBooks | Included |
| | Hands-on labs | N/A |
| | Sample files | N/A |
| | Exams | N/A |
---
---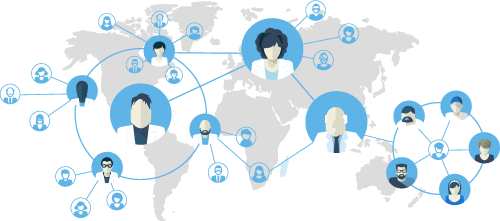 Enterprise Solutions
Need reporting, custom learning tracks, or SCORM? Learn More
---
---
Course description
In this 2 part learning series you will learn the ins and outs of using PowerPoint 2010. You'll see the basics and options of PowerPoint then move onto writing, formatting and using the outlines. Next you'll see how to create and use layouts, place holders and themes. Then you will see how to create and apply Master pages, apply graphics and create drawings. Then you'll learn how to organize your slides and apply media enhancements. Then you'll close the courses out by learning the different ways to print a PowerPoint presentation and how to publish it.
Prerequisites
This course assumes very little familiarity with Microsoft PowerPoint 2010. This course is part of 2 courses; PowerPoint 2010: Format, Layouts & Graphics; and PowerPoint 2010: Slides, Media & Present. Please be sure to view the courses in order if you are new to the material.
Meet the expert

Our Creative Design courses are presented by experts from Wiley Publishing. Wiley is a global provider of knowledge and knowledge-enabled services that improve outcomes in areas of research, professional practice, and education. They are the publisher of award-winning journals, encyclopedias, books, and online products and services.
---
Course outline
---
---
Format, Layouts & Graphics
PowerPoint Basics and Options (21:33)
Introduction

(00:10)

Navigate PowerPoint Views

(03:11)

Working With the Ribbon

(01:27)

Hide the Ribbon Command

(01:54)

Modify General Options

(02:58)

Autocorrect Feature

(02:26)

Customize Save Options

(03:02)

Modify Edit & Print Options

(02:15)

Quick Access Toolbar

(01:47)

Customize the Ribbon

(02:08)

Summary

(00:10)
Writing, Formatting, & Outlines (20:45)
Introduction

(00:10)

Presentation Structure

(01:41)

Format Bullet Points

(01:41)

Add/Remove and Navigate Slides

(02:05)

Add and Format Text

(02:26)

Using Fonts and Sizes

(02:21)

Using Cut, Copy, and Paste

(01:23)

Spelling and Research Features

(02:14)

Add Text and Move Outlines

(02:31)

Promote and Demote Items

(02:14)

Edit Outline Content

(01:45)

Summary

(00:10)
Layouts, Placeholders & Themes (21:59)
Introduction

(00:10)

Insert & Edit a Slide Layout

(01:41)

Insert Tables and Placeholders

(02:18)

Format Tables & Insert a Chart

(02:28)

Format and Edit Charts

(02:13)

Insert Pictures and Clip Art

(02:08)

Insert/Edit Smart Art Graphics

(02:07)

Insert Slides From Other Files

(01:22)

Apply Themes to Slides

(02:17)

Modify Font Theme & Background

(01:42)

Changing Theme Colors

(01:20)

Apply Background & Save Themes

(01:58)

Summary

(00:10)
Masters, Graphics, & Drawings (21:53)
Introduction

(00:10)

Setting Default Themes

(01:46)

Understanding Masters

(01:42)

Slide Master Elements

(02:06)

Slide Master View

(02:00)

Adding Footers and Dates

(01:47)

Setup Slide Numbers & Graphics

(01:24)

Working With Multiple Masters

(01:34)

Insert and Rename a Master

(01:48)

Notes and Handout Masters

(01:51)

Creating a Custom Slide Layout

(01:52)

Insert Clip Art & Draw Shapes

(02:13)

Add Text Box & Text to Shapes

(01:24)

Summary

(00:10)
---