---
ASP.NET Web API, Part 3: Model Binding and Media Formats
---
---
Course at a glance
Included in these subscriptions:
Dev & IT Pro Video
Dev & IT Pro Power Pack
Power Pack Plus
---
Release date
6/17/2012
Level
Advanced
Runtime
1h 16m
Platform

Major browsers on Windows

Major browsers on Mac OSX

Mobile Devices

Closed captioning
Included
Transcript
Included
eBooks / courseware
Included
Hands-on labs
Included
Sample code
Included
Exams
Included
---
---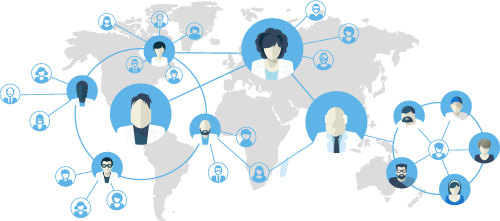 Enterprise Solutions
Need reporting, custom learning tracks, or SCORM? Learn More
---
---
Course description
The ASP.NET Web API Model Binding and Media Formats is focused on JSON and View Models. The course covers using and returning JSON, and then returning XML. The course will then cover JSON and View Models and then working with other Multipurpose Internet Mail Extensions (MIME) types.
Prerequisites
This course assumes that students have some programming background and experience using Visual Studio 2010 and Visual C#. A basic understanding of JavaScript, the ASP.NET MVC framework, and web services will be helpful but not required.
Prepare for certification
This course will help you prepare for:
70-486 Developing ASP.NET MVC Web Applications
70-486 Developing ASP.NET MVC 4 Web Applications

This course will help you earn:
MCSD: SharePoint Applications
MCSD: Web Applications

Meet the expert

Philip Ledgerwood has been a software developer for fifteen years. He currently works primarily in .NET technologies producing custom software for organizations of all sizes. He has also done extensive training for those same organizations in both technical and business process topics. Philip is a strong advocate of Lean and agile software development and spends most of his time helping companies interested in the value those practices can bring to their development efforts. He does this through a combination of training and working "in the trenches" as a developer on these teams, keeping a hand in the academic side of emerging technology and practices while also directly applying it in real projects to bring real business value.
---
Course outline
---
---
ASP.NET Web API Model Binding and Media Formats
Returning Data (20:40)
Introduction

(00:55)

Using JSON

(04:20)

Returning JSON

(02:19)

Returning XML

(01:58)

Demo: Request JSON

(02:17)

Demo: Consume Web API

(03:15)

Demo: Status Codes

(01:22)

Demo: Callback Function

(02:37)

Demo: Test Program

(01:12)

Summary

(00:20)
Working with JSON (31:32)
Introduction

(00:50)

JSON and ViewModels

(04:56)

Demo: JSON and ViewModels

(02:33)

Demo: ViewModel

(01:25)

Demo: Populate ViewModel

(05:44)

Demo: Recap

(00:40)

Demo: Run

(02:40)

Demo: Making Changes

(04:35)

Demo: Get Data

(02:57)

Demo: JSON.stringify

(03:47)

Demo: Run Program

(00:58)

Summary

(00:20)
Other MIME Types (24:14)
Introduction

(00:58)

Other MIME Types

(03:27)

Demo: MIME Types

(02:32)

Demo: Media Types

(03:55)

Demo: Override Read Method

(04:01)

Demo: Helper Method

(02:31)

Demo: Escape Characters

(03:47)

Demo: Write Item Method

(01:57)

Demo: Add Formatter

(00:44)

Summary

(00:19)
---