---
UX Design Win 8 Apps, Part 3: Building Apps
---
---
Watch trailer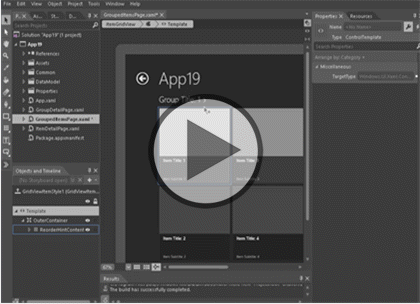 ---
Course at a glance
Included in these subscriptions:
Dev & IT Pro Video
Dev & IT Pro Power Pack
Power Pack Plus
---
Release date
11/19/2012
Level
Intermediate
Runtime
1h 14m
Platform

Major browsers on Windows

Major browsers on Mac OSX

Mobile Devices

Closed captioning
N/A
Transcript
N/A
eBooks / courseware
N/A
Hands-on labs
N/A
Sample code
Included
Exams
Included
---
---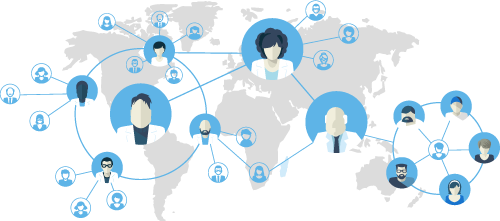 Enterprise Solutions
Need reporting, custom learning tracks, or SCORM? Learn More
---
---
Course description
This course is designed to introduction to building basic application in Microsoft Blend 5. This course covers the creation of controls and graphics for the user interface, working with Visual Studio 2012, the visual state manager and creating a message dialog. The course will cover advanced styling, creating the App Bar and Snap View. The course will also cover data binding, MVVM and the application life cycle in Blend.
Prerequisites
This course assumes that students have some programming experience and a background in building user interfaces on the Microsoft platform.
Meet the expert
David Kelley is a Silverlight MVP with over 10 years of experience building Targeted Customer eXperiences. He is currently the Principal User eXperience Architect for [wire] stone specializing in touch experiences such as digital price tags and Silverlight-based kiosks for retail. David publishes a blog called Hacking Silverlight, and helps to run the Seattle Silverlight User Group and Interact Seattle, Seattle's Designer Developer Interaction Group.
---
Course outline
---
---
Building Apps
Building Apps (29:23)
Introduction

(00:29)

Building Apps in Blend 5

(01:18)

Controls

(02:33)

Demo: Blend

(03:02)

Demo: Event Handler

(01:49)

Navigation Basics

(03:31)

Navigating to a new page

(01:38)

Demo: Navigation

(02:37)

LayoutAwarePage Navigation

(02:14)

Visual State Manager

(01:24)

Demo: Visual State Manager

(01:24)

Demo: Changing States

(04:57)

Demo: Layout aware page

(02:08)

Summary

(00:12)
Advanced Topics (15:05)
Introduction

(00:28)

Advanced Topics Blend 5

(01:44)

Demo: AppBar

(02:41)

Demo: Simon Said

(03:57)

Demo: Implementing contracts

(03:17)

Demo: Search Contract

(02:47)

Summary

(00:08)
Advanced Topics part two (30:09)
Introduction

(00:15)

Data Binding

(03:17)

The MVVM Pattern

(03:55)

Managing Life Cycle and State

(02:17)

Memory Managment

(01:16)

Application States

(02:16)

Process State Transitions

(00:49)

Suspension under the hood

(01:29)

App Crash

(01:14)

Saving and Restoring State

(02:31)

Demo: Model-View - ViewModel

(01:52)

Demo: Inside the code

(03:35)

UML: MVVM

(04:57)

Summary

(00:20)
---