---
SharePoint 2010: Developer
---
---
Course at a glance
Included in these subscriptions:
Dev & IT Pro Video
Dev & IT Pro Power Pack
Power Pack Plus
---
Release date
6/25/2010
Level
Intermediate
Runtime
21h 36m
Platform

Major browsers on Windows

Major browsers on Mac OSX

Mobile Devices

Closed captioning
Included
Transcript
Included
eBooks / courseware
Included
Hands-on labs
Included
Sample code
Included
Exams
Included
---
---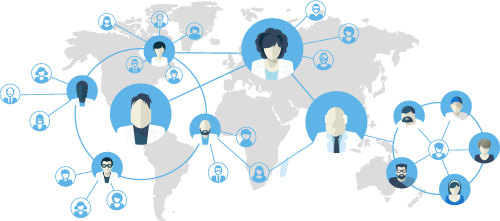 Enterprise Solutions
Need reporting, custom learning tracks, or SCORM? Learn More
---
---
Course description
This course is intended for .NET developers who want to learn how to create custom SharePoint solutions. This course requires and understanding of Web development with .NET technologies and Visual Studio. It does not require knowledge of SharePoint, but that is helpful to get the most out of the course. The topics in this course apply to all versions of SharePoint 2010 and all of the examples work in the free version, SharePoint Foundation 2010. SharePoint 2010 has reached a new level of features for .NET and web development that far exceeds previous versions. This course will cover SharePoint 2010 as a development platform, which includes creating sites, lists and pages. In creating these items you will be introduced to the many new features that SharePoint 2010 has to offer. Then you will cover the new SharePoint projects, item templates, feature and package designer found in Visual Studio 2010. The course will then cover programming lists with managed code including list instances, CAML queries and more. The SharePoint Client model is covered next with object instances, Silverlight and other elements. Then you will learn about branding for pages and styles, and then the importance of Sandbox Solutions. You will also see client side programming in JavaScript, as well as Site definitions and Web Templates. The instructor will then cover Security, Business Services and Workflow basics. To end the course you will see how to program navigation and the ribbon bars.
Prerequisites
This course is intended for .NET developers who want to learn how to create custom SharePoint solutions. This course requires and understanding of Web development with .NET technologies and Visual Studio. It does not require knowledge of SharePoint, but that is helpful to get the most out of the course.
Prepare for certification
This course will help you prepare for:
70-573 TS: Microsoft SharePoint 2010, Application Development

This course will help you earn:
MCTS: Microsoft SharePoint 2010, Application Development

Meet the expert
Doug Ware is a SharePoint expert and an instructor for many of our SharePoint 2007 and SharePoint 2010 courses. A Microsoft MVP several times over, Doug is the leader of the Atlanta .NET User Group, one of the largest user groups in the Southeast U.S., and is a frequent speaker at code camps and other events. In addition to teaching and writing about SharePoint, Doug stays active as a consultant and has helped numerous organizations implement and customize SharePoint.
---
Course outline
---
---
Module 1
Introduction (31:25)
Introduction

(01:14)

Development Platform

(01:10)

Components

(01:20)

Data Structures and Storage

(02:28)

User Interfaces

(01:07)

Security

(02:33)

Background Services

(00:59)

Service APIs

(01:56)

Site Collection Basics

(02:27)

Logical Site Hierarchy Example

(00:23)

Single Site Collection

(01:02)

Partitioning Site Collections

(00:43)

Demo: Site Collection

(13:33)

Summary

(00:24)
List and Web Parts (31:42)
Introduction

(00:29)

Lists and Libraries

(00:55)

List Views

(01:31)

List Forms

(01:23)

Basic List Types

(00:55)

Foundation List Types

(02:24)

Demo: Custom Lists

(10:17)

Web Part Pages

(01:44)

Fundamentals

(02:09)

Structure of a Web Part Page

(00:50)

Commonly Used Web Parts

(02:24)

Demo: Web Part Page

(06:23)

Summary

(00:10)
Basic Architecture (26:40)
Introduction

(00:35)

Web Application Architecture

(02:26)

File Locations and Storage

(01:05)

Demo: Locations and Storage

(04:14)

Demo: Edit Master Page

(02:41)

Configuration Management

(01:21)

Security, Safety, Scalability

(03:01)

Demo: Security and Safety

(09:21)

Farm and Sandbox

(01:35)

Summary

(00:17)
Module 2
Feature Basics (26:44)
Introduction

(00:29)

Features

(01:05)

Capabilities of Features

(00:53)

Features in SharePoint Root

(01:52)

Demo: Features

(04:25)

Feature Schema

(01:23)

Feature Scopes

(01:35)

Feature Schema

(02:22)

Installing and Activating

(01:44)

Demo: Installing + Activating

(10:43)

Summary

(00:08)
Feature Types (57:41)
Introduction

(00:27)

Types of Features

(06:42)

New Feature Elements

(02:37)

Defining Data Structures

(01:01)

Field Element

(01:35)

Demo: Field Element

(11:02)

ContentType Element

(02:17)

Demo: ContentType

(10:11)

List Instance

(01:34)

Demo: List Instance

(04:44)

Content Type Binding

(01:08)

Demo: Content Type Binding

(03:17)

Feature Event Receivers

(01:31)

Solutions

(01:09)

Solution Files

(01:46)

Demo: Solutions

(06:25)

Summary

(00:08)
Module 3
Visual Studio 2010 (30:46)
Introduction

(00:26)

Visual Studio 2010

(03:05)

Project Templates

(02:06)

Site Selection

(01:54)

Avoiding Problems

(02:27)

Demo: New Project

(03:58)

Item Templates

(04:52)

Missing Template

(02:02)

Demo: Item Templates

(09:36)

Summary

(00:15)
VS 2010 Visual Designers (36:45)
Introduction

(00:22)

SharePoint Folders

(02:23)

Replaceable Parameters

(01:58)

Demo: SharePoint Folders

(07:12)

Feature Designer

(02:21)

Demo: Feature Designer

(07:49)

Package Designer

(01:53)

Demo: Package Designer

(07:45)

Packaging Explorer

(01:33)

Demo: Packaging Explorer

(03:03)

Summary

(00:20)
Debugging (32:32)
Introduction

(00:27)

Deployment

(02:20)

Demo: Deployment

(13:55)

Debugging

(01:44)

Demo: Debugging

(05:09)

Reverse Engineering

(01:02)

Demo: Reverse Engineering

(07:45)

Summary

(00:06)
Module 4
Exploring the Object Model (45:24)
Introduction

(00:28)

Exploring Object Model

(02:43)

Demo: Object Model

(06:24)

Foundation Assemblies

(01:58)

Core Classes

(00:59)

SPContext

(01:01)

Common Conventions

(01:38)

Demo: Common Conventions

(15:51)

Security and Identity

(01:15)

SPSecurity Class

(01:32)

AllowUnsafeUpdates

(02:11)

Demo: Security and Identity

(09:06)

Summary

(00:12)
Best Practices (26:20)
Introduction

(00:34)

Avoiding Memory Leaks

(05:40)

Demo: SPDispose Check

(09:34)

Troubleshooting

(03:04)

Demo: Troubleshooting

(07:03)

Summary

(00:23)
Module 5
List API (26:09)
Introduction

(00:29)

Lists and Libraries

(01:59)

Retrieve List Instances

(01:40)

Demo: List Instances

(08:35)

Creating Lists

(01:15)

Demo: Creating Lists

(06:13)

Views

(01:25)

Demo: Add Views

(04:16)

Summary

(00:13)
List Queries (34:29)
Introduction

(00:35)

Retrieving Items

(01:42)

CAML Queries

(01:52)

SPQuery Class

(01:01)

SPSiteDataQuery Class

(00:45)

Query Properties

(01:26)

ViewFields Property

(00:26)

Query Property

(00:27)

Comparsion Operators

(00:53)

SPSiteDataQuery Additions

(00:42)

Demo: SpQuery

(10:11)

Joins

(02:36)

Demo: Joins

(11:34)

Summary

(00:13)
SharePoint LINQ (25:32)
Introduction

(00:27)

Linq with SharePoint

(01:18)

Limitations

(04:03)

Demo: LINQ Query

(19:33)

Summary

(00:09)
Module 6
User Controls (26:21)
Introduction

(00:34)

Controls

(01:00)

User Controls

(00:48)

User Controls in Root

(00:40)

Demo: User Control

(13:07)

Web Controls

(00:15)

Web Controls in SharePoint

(00:58)

Web Parts

(01:05)

Web Parts in SharePoint

(00:45)

Delegate Controls

(01:12)

Delegate Controls in v4

(01:20)

Demo: Delegate Control

(04:18)

Summary

(00:13)
Web Parts (40:39)
Introduction

(00:33)

Web Part Fundamentals

(01:12)

Legacy Scenarios

(00:47)

Chrome

(01:32)

Web Part Life Cycle

(03:09)

CreateChildControls

(00:47)

RenderContents

(01:08)

Demo: ChildControls

(09:34)

Customization

(01:40)

Properties to Customize

(01:37)

Demo: Customize

(03:57)

OnPreRender

(01:31)

OnPreRender Uses

(02:24)

Demo: OnPreRender

(10:18)

Summary

(00:23)
Web Parts Continued (29:38)
Introduction

(00:58)

Editor Parts

(01:20)

Demo: Editor Parts

(08:25)

Deploying Web Parts

(01:24)

.webpart Example

(00:20)

Deploying .webpart

(00:45)

Enabling Export

(01:28)

Demo: Enabling Export

(06:04)

Visual Web Parts

(01:38)

Demo: Visual Web Part

(06:49)

Summary

(00:21)
Module 7
Client Object Model (38:18)
Introduction

(00:32)

Client Object Model

(00:57)

Problems Addressed

(02:08)

10,000 Foot View

(00:31)

Familiar Type Names

(01:11)

Demo: Object Model

(05:39)

Context

(01:58)

ClientRuntimeContext.Load

(01:21)

ExecuteQuery

(00:51)

Demo: Load and Execute

(06:55)

Lambda Expressions

(01:01)

Demo: Lambda Expressions

(04:30)

Filtering with LINQ

(01:40)

Demo: Filtering with LINQ

(04:47)

ClientContext.LoadQuery

(01:07)

Demo: LoadQuery

(02:45)

Summary

(00:18)
Silverlight and Java Script (30:12)
Introduction

(00:37)

Silverlight

(01:34)

Demo: Silverlight Web Part

(12:40)

JavaScript

(01:09)

JavaScript Differences

(01:30)

Demo: JavaScript

(08:51)

SP.UI

(01:19)

Demo: SP.UI

(02:17)

Summary

(00:11)
Module 8
CRUD and List Events (27:15)
Introduction

(00:32)

CRUD

(01:15)

Complex Field Types

(01:21)

AllowUnsafeUpdates

(01:03)

Demo: CRUD

(10:47)

List Events

(02:20)

New in 2010

(00:37)

ListItemEvents

(01:01)

Demo: ListItemEvents

(07:59)

Summary

(00:16)
Custom List Forms (34:52)
Introduction

(00:43)

List Forms

(00:50)

Options for Custom Forms

(00:19)

Custom Forms -SP Designer

(01:13)

Demo: Custom Forms

(09:43)

Fully Custom Forms

(01:41)

Demo: Fully Custom Form

(07:23)

Custom Action with Lists

(02:21)

Demo: Custom Action

(10:17)

Summary

(00:18)
Module 9
Basic Look and Feel (18:20)
Introduction

(00:45)

Look and Feel Options

(01:15)

Title, Description, and Icon

(01:01)

Demo: Properties

(06:07)

Home Page

(02:09)

Demo: Home Page

(06:46)

Summary

(00:14)
Themes (44:12)
Introduction

(00:51)

Themes

(01:34)

Demo: Creating a Theme

(06:57)

Custom Styles

(03:28)

CssRegistration and CssLink

(03:00)

Demo: CSS Methods

(11:39)

Using Themes With Custom Style

(01:48)

Colors

(01:16)

Replace Color

(01:21)

RecolorImage

(01:24)

ReplaceFont

(01:13)

Demo: Colors and Fonts

(09:00)

Summary

(00:33)
Module 10
Master Page Basics (16:47)
Introduction

(00:47)

Master Page Basics

(01:59)

Demo: Master Pages

(13:47)

Summary

(00:13)
SharePoint Master Pages (21:53)
Introduction

(00:31)

Master Pages in Sharepoint2010

(01:05)

Master Page Locations

(00:59)

Associating Master & Content

(01:32)

Default and Custom Master

(01:27)

Demo:Deploy a Master Page

(16:04)

Summary

(00:12)
Building Custom Master Pages (25:53)
Introduction

(00:43)

Custom Master Pages

(01:49)

Key PlaceHolders

(03:00)

Demo:Create CustomMasterPage

(09:07)

Dialogs

(00:59)

Demo:Dialogs

(00:41)

Fixed Width Pages

(01:29)

Defining a Fixed Width

(01:20)

Demo : Fixed Width

(06:19)

Summary

(00:21)
Module 11
Sandbox Solutions (14:37)
Introduction

(00:40)

Sandbox Solution Overview

(00:48)

Why Sandbox

(01:47)

How It Works

(01:38)

Demo:Configuration&Monitoring

(09:29)

Summary

(00:13)
Sandbox Constraints And Tools (20:11)
Introduction

(00:37)

Allowed Feature Elements

(01:00)

Prohibited Feature Elements

(00:51)

Supported Classes

(00:51)

Prohibited Functionality

(03:04)

Solutions Constraints

(02:18)

Building Useful Solutions

(01:36)

VS 2010 SharePoint Power Tools

(01:44)

DEMO: Power Tools

(07:47)

Summary

(00:18)
Building Sandbox Solutions (43:39)
Introduction

(00:41)

Deploying Pages with Web Parts

(00:50)

Demo : Deploying

(13:12)

JavaScript

(04:19)

Demo: JavaScript

(06:38)

Full Trust Proxies

(01:56)

Demo : Full Trust Proxies

(15:38)

Summary

(00:22)
Module 12
Site Definitions (50:57)
Introduction

(00:35)

Site Definitions

(01:45)

SharePoint Root Files

(01:55)

Global Site Definition

(00:47)

Demo: Global Site Definition

(09:36)

WEBTEMP*.xml

(00:58)

Key Elements

(01:46)

DEMO:New Site Definition

(11:17)

Onet.xml

(01:37)

Project Element

(01:47)

NavBars Element

(00:51)

DocumentTemplates Element

(00:53)

Modules

(01:06)

Configurations Element

(01:08)

Feature Elements

(01:20)

List Instances Element

(01:17)

DEMO:Implementing XML files

(11:59)

Summary

(00:12)
Web Templates (21:05)
Introduction

(00:39)

WebTemplate Features

(02:20)

DEMO:Save Site as Template

(04:30)

WebTemplate Element

(02:14)

Onet.xml

(01:21)

DEMO:Building a Web Template

(09:45)

Summary

(00:13)
Module 13
SharePoint Security One (35:45)
Introduction

(00:46)

Overview

(01:05)

SharePoint Users & Groups

(02:02)

User and Group Classes

(00:58)

SPGroupCollection

(00:52)

AssociatedGroups

(01:35)

DEMO:Create New Group

(11:12)

SPUserCollection

(01:51)

SPWeb.EnsureUser

(01:46)

User Information List

(01:35)

DEMO:Users

(11:46)

Summary

(00:11)
Permissions (50:47)
Introduction

(00:38)

Permissions

(00:45)

Groups & Permission Levels

(00:39)

Team Site Permission Levels

(01:05)

Permission Levels-Lists

(01:46)

Permission Levels-Sites

(00:24)

Personalization Permissions

(01:48)

DEMO:Restricted Read

(05:14)

Securable Objects&Inheritance

(01:27)

Breaking Inheritance

(01:53)

DEMO:Breaking Inheritance

(16:11)

Identifying User Permissions

(00:42)

Security Trimming

(01:01)

DEMO:Permissions Check

(06:31)

Anonymous Access

(02:11)

DEMO:Anonymous Access

(08:10)

Summary

(00:16)
Module 14
Navigation (34:17)
Introduction

(00:34)

Navigation & Control Surfaces

(01:00)

Team Sites vs Publishing Sites

(01:19)

Top Link Bar

(00:46)

Quick Launch Menu

(00:54)

DEMO: Top Link & Quick Launch

(04:04)

Adding Menu Items with Code

(01:06)

DEMO: Top Menu

(04:20)

SharePoint:AspMenu

(02:08)

DEMO: AspMenu

(06:58)

Adding Menu Links w/Features

(01:36)

DEMO:Links & Features

(03:17)

Sub Site Navigation

(01:23)

DEMO: Sub Site Navigation

(04:34)

Summary

(00:11)
Actions and the Ribbon (48:37)
Introduction

(00:36)

Custom Actions

(01:30)

Basic CustomAction Attributes

(01:48)

Common Non-Ribbon Locations

(01:39)

UrlAction Element

(02:28)

DEMO:Building a Custom Action

(08:09)

Targeting Lists & Documents

(01:46)

DEMO:Specific Lists

(07:03)

The Ribbon

(01:38)

GLOBAL\XML\CMDUI.XML

(00:29)

Ribbon Elements

(02:03)

Ribbon Custom Action Structure

(02:33)

DEMO:CustomAction Ribbon

(09:37)

Hiding Ribbon & Site Actions

(02:22)

DEMO:Hiding Ribbon&Site Actions

(04:29)

Summary

(00:18)
Module 15
BCS Overview (38:23)
Introduction

(00:42)

Business Connectivity Services

(01:06)

What BCS Does

(01:37)

Concepts

(02:26)

Tooling

(02:34)

DEMO:BCS

(09:53)

Adding Behavior

(01:08)

DEMO:Adding Behivors

(06:23)

Filters

(01:56)

External Datas Column

(01:53)

DEMO:External Data Column

(04:26)

Search and Profile Pages

(01:58)

Security&Connection Management

(01:53)

Summary

(00:20)
Visual Studio BDCM (38:31)
Introduction

(00:45)

VS2010 Business Data

(02:02)

Migrating Declarative Models

(01:32)

DEMO:Migration

(20:14)

Consuming WCF Services

(02:23)

DEMO:WCF Service

(11:14)

Summary

(00:19)
Module 16
SP Designer Workflow (53:42)
Introduction

(00:39)

Improvements for Workflow

(02:41)

Development Improvements

(03:21)

SharePoint Server2010 Features

(01:53)

SharePoint Designer Workflows

(02:20)

DEMO:Simple Site Workflow

(12:26)

Workflow Startup Options

(01:22)

Elements of Designer Workflows

(02:54)

Conditions

(01:16)

Actions

(02:12)

Task Actions

(01:09)

DEMO:Complex Site Workflow

(21:06)

Summary

(00:15)
Visio and VS Worflow (58:51)
Introduction

(00:58)

Designing Workflows with Visio

(01:45)

DEMO:Visio to SharePoint

(07:29)

Visual Studio 2010

(02:34)

Code-Based Workflow Elements

(01:18)

Binding PropertiestoActivities

(02:45)

Flow of Control

(02:12)

Rules and Conditions

(01:20)

DEMO:Simple Workflow & Log

(09:43)

Save Workflow as Template

(02:33)

DEMO:Save Workflow

(15:08)

DEMO:Import

(10:36)

Summary

(00:24)
---