---
Office 365, Part 2: Accessing Exchange
---
---
Watch trailer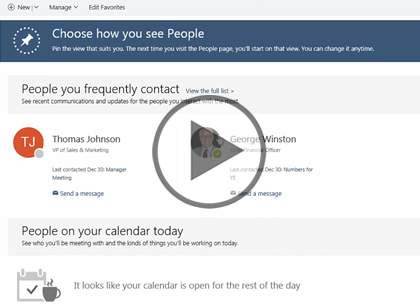 ---
Course at a glance
Included in these subscriptions:
Creative Design Power Pack
Power Pack Plus
---
| | | |
| --- | --- | --- |
| | Release date | 3/2/2017 |
| | Level | Intermediate |
| | Runtime | 3h 25m |
| | Published eBooks | N/A |
| | Hands-on labs | N/A |
| | Sample files | N/A |
| | Exams | Included |
---
---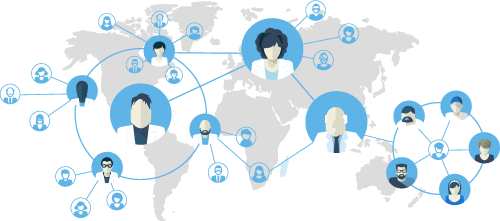 Enterprise Solutions
Need reporting, custom learning tracks, or SCORM? Learn More
---
---
Course description
One of the most utilized areas of Office 365 is Exchange Online. We all receive email, manage appointments and contacts, and track our tasks. While we can use the Desktop client program Outlook to do this, as most of us do, the same Outlook features are available online as well. See just how easy it is to manage your email, set appointments, search and find content, and add tasks – all from the browser. Discover how to manage the Exchange settings online and even compare the differences in features between the Online and the Desktop Client versions of Outlook.
Prerequisites
This course assumes that students are familiar with the basic use of Windows and common use of the mouse and keyboard. No prior experience with Office 365 is assumed.
Meet the expert
Leeanne McManus is a nationally renowned trainer, facilitator, and productivity expert who has conducted thousands of sessions over the past decade. While widely recognized for helping end-users, departments, and organizations learn how to maximize their software products, most notably Office 365 and Adobe, Leeanne also facilitates sessions to enhance productivity and performance through soft skills development. Her professional background includes Human Resources, Operations, and Talent and Development.
---
Course outline
---
---
Exchange and Outlook Online
Accessing Exchange Online (06:40)
Introduction

(00:21)

Outlook Online

(01:42)

Demo: Exchange Online

(04:21)

Summary

(00:15)
Outlook Online (51:47)
Introduction

(00:21)

Outlook Online - Familiar Look and Feel

(02:53)

Outlook Online - Some New Features

(05:54)

Outlook Online - Security and Protection

(04:42)

Demo: Mail Folders

(05:51)

Demo: Mail Preview Pane

(04:47)

Demo: Analytics and New Email

(03:06)

Demo: Information Rights Management

(05:53)

Demo: Data Loss Prevention

(02:24)

Demo: Conversations and Action Items

(04:41)

Demo: Ignore, Sweep, and Clutter

(06:17)

Demo: Attachments

(04:31)

Summary

(00:20)
Searching, Filtering Exchange (18:01)
Introduction

(00:18)

Searching in Exchange Online

(01:26)

Filtering in Exchange Online

(01:01)

Demo: Searching and Filtering Email

(05:26)

Demo: Searching People and Attachments

(04:52)

Demo: Navigating to People

(04:40)

Summary

(00:15)
Outlook People (20:57)
Introduction

(00:19)

Outlook People

(01:23)

Outlook People and IM Contacts

(00:45)

Demo: Featured People and Contacts

(05:35)

Demo: Featured People - Favorites

(04:38)

Demo: Featured People - For Follow-up

(02:03)

Demo: Groups and Directory

(05:56)

Summary

(00:15)
Tasks and Calendars
Using Tasks Online (27:37)
Introduction

(00:18)

Managing the Tasks Online

(05:21)

Managing the Online Calendar

(03:49)

Demo: Managing Tasks Online

(06:00)

Demo: Other Tasks and Charms

(06:18)

Demo: Categories and Action Items

(05:26)

Summary

(00:21)
Using Calendars Online (23:32)
Introduction

(00:19)

Demo: Using Calendars Online

(04:49)

Demo: People's Calendar and Groups

(05:01)

Demo: Add Calendars, Weather Charms, and Events

(05:32)

Demo: Searching and Sharing Calendars

(04:23)

Demo: Printing and Final Details

(03:03)

Summary

(00:22)
Modify Exchange Settings (20:03)
Introduction

(00:19)

Modifying Exchange Online Settings

(01:42)

Modifying Outlook Options

(01:56)

Demo: Customize Settings in Exchange Online

(04:22)

Demo: Automatic Processing

(05:36)

Demo: Email Options Navigation

(01:22)

Demo: Outlook Options

(04:29)

Summary

(00:13)
Comparing Features with Outlook Client (36:35)
Introduction

(00:18)

Comparing to the Outlook Client

(04:24)

Demo: Outlook Client Email vs Outlook Online

(04:46)

Demo: Icons, Mentions, and Action Items

(03:45)

Demo: Quick Steps

(04:37)

Demo: Modifying Quick Steps

(03:24)

Demo: Modifying the View

(05:02)

Demo: The Conversation View

(05:53)

Demo: Integration with OneNote

(03:55)

Summary

(00:28)
---