---
Microsoft Office 2007: Word
---
---
Course at a glance
Included in these subscriptions:
Creative Design Power Pack
Power Pack Plus
---
| | | |
| --- | --- | --- |
| | Release date | 4/26/2010 |
| | Level | Beginner |
| | Runtime | 2h 18m |
| | Published eBooks | N/A |
| | Hands-on labs | N/A |
| | Sample files | Included |
| | Exams | Included |
---
---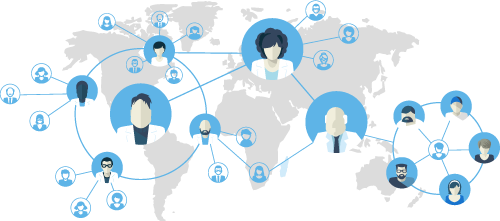 Enterprise Solutions
Need reporting, custom learning tracks, or SCORM? Learn More
---
---
Course description
The programs of Microsoft Office 2007 feature many changes from previous versions. One of the major differences is the Ribbon, which replaces the menus and toolbars used in those earlier versions. We will show you how to use the new Ribbon as you learn to create, edit, and enhance your Microsoft Word documents. You will also see how to customize Word, to suit the way you work. Then we go beyond the basics, to show you advanced Word 2007 features. You will see how to format documents with Styles, how to change page layouts, and how to improve your documents with graphics, templates, lists and tables.
Meet the expert

Stuart Rosen is an instructional designer, writer, and trainer with more than 20 years of experience creating technical, procedural, sales, human relations, and academic training. He has provided training for a wide variety of software applications, including Microsoft Word, Excel, PowerPoint, Access, and Outlook, as well as applications for digital imaging and web design. Stuart has also provided training for numerous custom corporate applications.
---
Course outline
---
---
Module 1
Working with Word (07:11)
Introduction

(00:57)

Opening Word

(00:28)

Tour of the Screen

(00:52)

Home Tab

(00:13)

Insert Tab

(00:09)

Page Layout Tab

(00:10)

References Tab

(00:06)

Mailings Tab

(00:05)

Review Tab

(00:08)

View Tab

(00:50)

Quick Access Tool Bar

(00:48)

Help Button

(02:01)

Summary

(00:16)
Working with Text (09:25)
Introduction

(00:33)

Working with Text

(02:03)

Spelling Correction

(03:53)

Saving a Document

(02:13)

Summary

(00:41)
Working With Documents (08:49)
Introduction

(00:30)

Open a Document

(01:39)

Switching Between Documents

(01:46)

Create a New Document

(01:30)

Moving in the Document

(01:58)

Exiting Word

(00:34)

Summary

(00:49)
Editing Text (22:48)
Introduction

(00:37)

Pinning Word

(00:43)

Paragraph Break

(00:37)

Selecting Text

(01:36)

Inserting Text

(00:30)

Deleting Text

(00:15)

Undo / Redo

(01:33)

Find Feature

(01:31)

Find and Replace

(01:23)

Thesaurus

(01:20)

Finding Synonyms

(00:22)

Move Text

(00:28)

Cut, Copy and Paste

(04:28)

Selecting Text Steps

(01:11)

Auto Correct

(00:49)

Formatting Text

(04:14)

Saving

(00:31)

Summary

(00:32)
Customizing Word (12:12)
Introduction

(00:24)

Customizing Word

(01:23)

Auto Correct Options

(02:34)

Customize Quick Access Toolbar

(02:48)

Closing the Ribbon

(01:12)

Customize the Status Bar

(01:40)

Insert Feature

(00:44)

Status Bar

(00:56)

Summary

(00:28)
Formatting (20:14)
Introduction

(00:37)

Set Line Spacing

(01:34)

Paragaraph formatting

(00:59)

Highlighting text

(00:21)

Document Views

(02:08)

Page Layout Tab

(01:10)

Indent Tabs

(06:16)

Setting Margins

(01:38)

Boarders and Shading

(03:43)

Print Preview

(01:04)

Summary

(00:40)
Module 2
Using Styles (07:01)
Introduction

(00:55)

Title Style

(00:39)

Heading Style

(01:14)

Custom Styles

(02:44)

Document Map

(00:50)

Summary

(00:37)
Page Layouts (14:34)
Introduction

(00:32)

Line and Page Breaks

(02:28)

Section Break

(01:49)

Text Alignment

(01:18)

Headers and Footers

(03:52)

Page Numbering

(01:43)

Hide White Spaces

(01:01)

Browsing

(01:22)

Summary

(00:24)
Using Graphics and Templates (20:12)
Introduction

(00:48)

Adding Graphics

(04:01)

Formatting Graphics

(02:06)

Inserting Pictures

(02:53)

Drawing Shapes

(05:27)

Templates

(00:55)

Greeting Card Templates

(01:52)

Newsletters

(01:37)

Summary

(00:29)
Lists and Tables (16:28)
Introduction

(00:32)

Bulleted Lists

(02:40)

Numbered List

(01:44)

Outlines

(01:43)

Tables

(02:55)

Inserting a Row

(00:38)

Inserting a Column

(01:02)

Adjusting Width

(01:00)

Table Apperance

(03:30)

Summary

(00:39)
---