---
Microsoft Office 2007: PowerPoint
---
---
Course at a glance
Included in these subscriptions:
Creative Design Power Pack
Power Pack Plus
---
| | | |
| --- | --- | --- |
| | Release date | 10/1/2010 |
| | Level | Beginner |
| | Runtime | 3h 27m |
| | Published eBooks | N/A |
| | Hands-on labs | N/A |
| | Sample files | Included |
| | Exams | Included |
---
---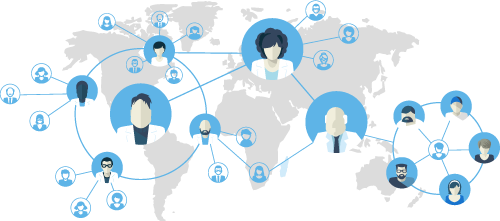 Enterprise Solutions
Need reporting, custom learning tracks, or SCORM? Learn More
---
---
Course description
With Microsoft Office PowerPoint 2007, you can create professional-looking slide show presentations. This version of PowerPoint includes many new features, and one of the most noteworthy changes is the Ribbon, which replaces the menus and toolbars used in earlier versions. We will show you how to use the new Ribbon as you learn to create presentations, using templates, themes and layouts. You can make your Presentations more dynamic and effective by adding images and effects. In this course we will show you how to insert clip art, photos, graphic objects, and charts, and how to add transitions and animations. You will also see how to customize Excel to suit the way you work.
Meet the expert

Stuart Rosen is an instructional designer, writer, and trainer with more than 20 years of experience creating technical, procedural, sales, human relations, and academic training. He has provided training for a wide variety of software applications, including Microsoft Word, Excel, PowerPoint, Access, and Outlook, as well as applications for digital imaging and web design. Stuart has also provided training for numerous custom corporate applications.
---
Course outline
---
---
Module 1
Getting Started PowerPoint (10:53)
Introduction

(00:58)

Opening PowerPoint

(00:32)

Tour of PowerPoint

(03:22)

Help Button

(01:58)

PowerPoint Presentation

(03:41)

Summary

(00:20)
Creating Presentations (34:59)
Introduction

(00:28)

Creating a Presentation

(00:22)

Templates

(06:38)

Slide Sorter View

(00:22)

Deleting Slides

(00:34)

Entering Text

(01:37)

Spell Checking

(03:38)

Presentation from Scratch

(00:36)

Layouts

(00:32)

Themes

(01:12)

Preview Feature

(01:34)

Place Holders

(01:21)

Inserting a Slide

(02:56)

Outline Tab

(06:38)

Quick Access Tool Bar

(01:40)

Slide Show

(00:41)

Zoom

(01:10)

Saving

(02:20)

Summary

(00:31)
Working with Documents (07:59)
Introduction

(00:27)

Teminology

(00:29)

Opening a File

(01:45)

Opening more than One File

(02:28)

Adding Buttons on the Taskbar

(00:53)

Arranging Windows

(01:10)

Closing

(00:29)

Summary

(00:15)
Working with Text (24:41)
Introduction

(00:28)

Selecting Text

(02:44)

Adding a Line of Text

(01:20)

Add Spacing

(02:24)

Alignment

(01:09)

Numbered List

(02:17)

Create a Text Box

(02:45)

Copy / Paste Text

(01:42)

Moving a Text Box

(01:28)

Formatting Text

(08:02)

Summary

(00:16)
Module 2
Manipulating Slides (16:00)
Introduction

(00:30)

Moving Slides

(02:30)

Outline Tab

(01:44)

Insert a Slide

(02:39)

Duplicate a Slide

(01:48)

PowerPoint Options

(06:05)

Summary

(00:42)
ClipArt and Photos (21:17)
Introduction

(00:32)

Adding Clipart

(09:33)

Clipart Collection

(05:33)

Photo Album

(05:08)

Summary

(00:29)
Inserting Illustrations (49:28)
Introduction

(00:32)

Drawing in PowerPoint

(01:42)

Selecting Several Objects

(01:27)

Format Tab

(05:29)

Arrange

(02:31)

Alignment

(04:07)

Drawing Objects

(03:53)

Deleting Objects

(00:20)

Format a Shape

(03:33)

Drawing Freeform Object

(02:40)

Edit Shapes

(00:47)

Inserting a Chart

(16:51)

Insert WordArt

(05:04)

Summary

(00:26)
Printing Slides and Notes (16:29)
Introduction

(00:30)

Print Templates

(01:18)

Create Print Template

(06:56)

Speaker Notes

(02:40)

Printing Speaker Notes

(04:37)

Summary

(00:24)
Presenting Slideshows (25:30)
Introduction

(00:30)

Options for Slideshows

(00:49)

Slideshow Tab

(02:51)

Slideshow

(03:31)

Adding Transitions

(06:37)

Adding Animations

(10:51)

Summary

(00:18)
---