---
CompTIA A+ Cert, Part 7: Security
---
---
Watch trailer
---
Course at a glance
Included in these subscriptions:
Dev & IT Pro Video
Dev & IT Pro Power Pack
Power Pack Plus
---
Release date
3/25/2014
Level
Beginner
Runtime
0h 49m
Platform

Major browsers on Windows

Major browsers on Mac OSX

Mobile Devices

Closed captioning
Included
Transcript
Included
eBooks / courseware
Included
Hands-on labs
N/A
Sample code
N/A
Exams
Included
---
---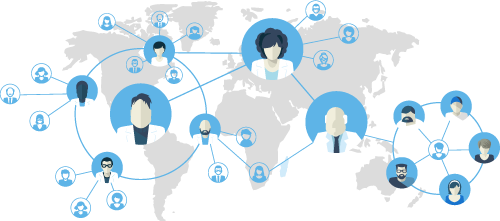 Enterprise Solutions
Need reporting, custom learning tracks, or SCORM? Learn More
---
---
Course description
In this course we'll talk about corporate security policies and filing security incident reports. We'll also cover strong password and other common security policies and how to educate user about them. Also covered are ways to keep workstations secure. Having this information in your arsenal of tools not only will make you a better technician, it can also help with security in your home network.
Prerequisites
This course assumes the user has little to experience with computer hardware or software. The user should have viewed the "CompTIA A+ Certification: SOHO, Mobile & Printers" course before starting on this course.
Prepare for certification
This course will help you prepare for:
220-801 220-802 CompTIA A+ Certification

This course will help you earn:
CompTIA A+ Certification

Meet the expert

Chuck Nailen has been providing classroom training for more than 16 years. He does training for in department-supported CompTIA curriculums, Microsoft curriculums and Department of State (DoS) proprietary platforms in support of SAIT and DoS programs. He holds many certifications including National Career Readiness Certificate-Gold Level, MCSA, MCT, MCITP, MCTS and others.
---
Course outline
---
---
Security
Fundamentals (16:14)
Introduction

(00:21)

Corporate Security Policies

(00:59)

Security Incident Reports

(01:03)

Principle of Least Privilege

(02:15)

Strong Passwords

(01:42)

User Education

(00:40)

Common User Security Practices

(06:13)

Authentication Methods

(01:41)

Biometric Authen. Methods

(00:57)

Summary

(00:18)
Threats and Vulnerabilities (13:34)
Introduction

(00:23)

Malware

(00:34)

Types of Malware

(03:02)

Social Engineering

(00:24)

Types of Social Engineering

(04:44)

Threats & Vulnerabibilities

(01:33)

Common Wireless Sec. Threats

(02:29)

Summary

(00:20)
Security Protection Measures (12:52)
Introduction

(00:22)

Physical Security

(02:30)

Physical Security Measures

(03:32)

Digital Security

(00:19)

Antivirus Software

(00:18)

Anti-Spyware Software

(00:27)

Firewalls

(00:25)

Social Engineering Prevention

(02:28)

Hard Drive Sanitation

(00:57)

Hard Drive for Disposal

(00:42)

Physical Destruction Methods

(00:26)

Summary

(00:20)
Workstation (06:25)
Introduction

(00:18)

Windows Security Policies

(00:38)

Windows Firewall

(00:25)

Software Firewall Conf Setting

(02:30)

Workstation Sec. Best Practice

(02:19)

Summary

(00:13)
---