---
Android Dev, Part 2: Networking, Web, and Databases
---
---
Course at a glance
Included in these subscriptions:
Dev & IT Pro Video
Dev & IT Pro Power Pack
Power Pack Plus
---
Release date
10/14/2011
Level
Intermediate
Runtime
3h 15m
Platform

Major browsers on Windows

Major browsers on Mac OSX

Mobile Devices

Closed captioning
N/A
Transcript
N/A
eBooks / courseware
N/A
Hands-on labs
N/A
Sample code
Included
Exams
Included
---
---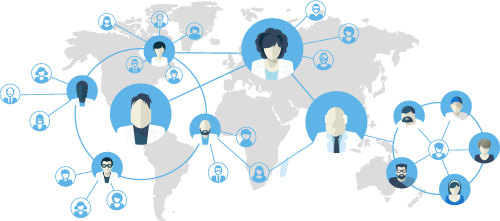 Enterprise Solutions
Need reporting, custom learning tracks, or SCORM? Learn More
---
---
Course description
The Advanced Android Development using Eclipse course will take a deeper look into developing applications for the Android OS. The course will start with Network sockets in general and then move to the Android Server sockets and Multithreaded Network Sockets. From there the course will address the Android web server. From networking the course will then move to accessing the SD memory card and how the Android contacts database works.
Prerequisites
This course assumes you have a basic understanding of how to use Eclipse and write Java code.
Meet the expert

Robert McHale has over 17 years of experience developing online systems and consulting in the computer, financial, and non-profit industries. He enjoys simplifying complex features of mobile platforms. He has developed training courses for both Android and iOS and has participated in Connections conferences since April 2000.
---
Course outline
---
---
Module 1
Intro to Network Sockets (32:41)
Introduction

(01:30)

Why Network Sockets?

(00:54)

Sample Network Sockets

(01:39)

Android Server Sockets

(01:32)

Demo: Android Network Sockets

(26:42)

Summary

(00:21)
Intro to Network Sockets 2 (00:30)
Introduction

(00:18)

Demo: Android Network Sockets

(00:00)

Summary

(00:12)
Module 2
Network Input Stream (00:54)
Introduction

(00:39)

Demo: Network Input Stream

(00:00)

Summary

(00:14)
Network Input Stream Part 2 (01:09)
Introduction

(00:24)

Demo: Network Input Stream

(00:00)

Summary

(00:45)
Module 3
Network Input Stream Part 3 (00:37)
Introduction

(00:18)

Demo: Network Input Stream

(00:00)

Summary

(00:18)
Multithreaded Sockets (15:11)
Introduction

(01:16)

Why Multithreaded Sockets?

(01:09)

Android Multithreaded Sockets

(03:32)

Demo: Multithreaded Sockets

(02:24)

Demo: Multithreaded Code

(06:25)

Summary

(00:23)
Multithreaded Sockets Part 2 (02:07)
Introduction

(01:14)

Demo: Multithreaded Sockets

(00:00)

Summary

(00:52)
Module 4
Multhithreaded Sockets Part 3 (00:37)
Introduction

(00:18)

Demo: Multithreaded Sockets

(00:00)

Summary

(00:18)
Android Web Server (20:12)
Introduction

(00:40)

Android Web Server

(02:42)

Demo: Android Web Server

(16:22)

Summary

(00:26)
Building an Android Web Server (01:57)
Introduction

(00:58)

Demo: Web Server Build Example

(00:00)

Summary

(00:59)
Module 5
Building Android Web Server 2 (00:37)
Introduction

(00:18)

Demo: Web Server Build Example

(00:00)

Summary

(00:18)
SD Card Folders (11:45)
Introduction

(01:04)

Demo: SD Card Folder Application

(06:21)

Android SDCard Navigator

(03:41)

Summary

(00:39)
SD Card Folders Build Example (02:22)
Introduction

(00:22)

Demo: Build SD Card Navigator

(00:00)

Summary

(01:59)
Module 6
SD Card Folder Build Example 2 (00:30)
Introduction

(00:18)

Demo: Build SD Card Navigator 2

(00:00)

Summary

(00:12)
Android Contacts Database (23:10)
Introduction

(00:58)

Android Contacts Database

(05:22)

Demo: Android Contacts App

(16:13)

Summary

(00:36)
Module 7
Android Contacts Database 2 (32:13)
Introduction

(01:28)

Demo: Contacts Application

(11:22)

Android Contacts Database Constants

(01:30)

Demo: Using Database Constants

(16:49)

Summary

(01:02)
Android Contacts Database 3 (29:32)
Introduction

(00:48)

Android Contacts Database

(01:34)

Demo: ContentResolver.query()

(26:25)

Summary

(00:44)
Android Contacts Email (19:36)
Introduction

(00:58)

Android Contacts Database

(01:40)

Demo: Android Contacts Email

(16:27)

Summary

(00:30)
---