---
SharePoint 2007: Business Users
---
---
Course at a glance
Included in these subscriptions:
Dev & IT Pro Video
Dev & IT Pro Power Pack
Power Pack Plus
---
| | | |
| --- | --- | --- |
| | Release date | 3/27/2009 |
| | Level | Beginner |
| | Runtime | 10h 19m |
| | Closed captioning | N/A |
| | Transcript | N/A |
| | eBooks / courseware | N/A |
| | Hands-on labs | N/A |
| | Sample code | Included |
| | Exams | Included |
---
---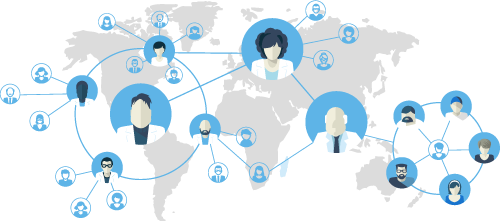 Enterprise Solutions
Need reporting, custom learning tracks, or SCORM? Learn More
---
---
Course description
With any new technology there is a need to have employees get up to speed on how to use it to make the technology productive and efficient. The Microsoft SharePoint 2007 for Business Users course covers what is new for fresh users and experienced users will need to learn about how to use and get the most out of SharePoint 2007. This course covers the many different roles the user can have from site creation, document approval and collaboration with other users as well as many more features found in the Microsoft SharePoint 2007 application.
Prerequisites
This course assumes a basic level of familiarity with Microsoft Office and Internet Explorer. In order to follow the steps in this course the user needs to have access to an installed version of Microsoft SharePoint 2007 as well as Microsoft Office 2007.
Meet the expert

Dan Wahlin is a Microsoft MVP and founder and president of The Wahlin Group which specializes in .NET and SharePoint onsite and online training and mentoring solutions. Dan also founded the XML for ASP.NET Developers Web site which focuses on using ASP.NET, XML, AJAX, Silverlight, and Web Services in Microsoft's .NET platform. He's also on the INETA Speaker's Bureau and speaks at conferences and user groups around the world. Dan has written several books on .NET including Professional Silverlight 2 for ASP.NET Developers, Professional ASP.NET 3.5 AJAX, ASP.NET 2.0 MVP Hacks and Tips, and XML for ASP.NET Developers.
---
Course outline
---
---
Module 1
Intro to SharePoint (50:09)
Introduction

(02:21)

Why use SharePoint?

(03:07)

SharePoint Benefits

(01:30)

Increase Productivity

(02:20)

WSS

(01:49)

MOSS

(03:44)

SharePoint Terminology

(10:33)

Feature Overview

(08:44)

Demo: Team Site

(04:16)

Shared Documents

(02:23)

Team Discussion

(02:35)

Meeting Site

(03:35)

Wiki Site

(02:31)

Summary

(00:36)
Site Collections and Sites (25:00)
Introduction

(00:59)

Understanding Collections

(02:11)

Site Collection Overview

(01:38)

Meeting Workspaces

(01:20)

Collaboration Portal

(02:12)

Document Center

(00:39)

Report Center

(00:56)

Search Site

(01:53)

Site Directory

(01:34)

Creating a Site Collection

(01:40)

Demo: Site Collection

(09:05)

Summary

(00:48)
Module 2
Creating a SharePoint Site (43:03)
Introduction

(00:52)

Overview

(03:02)

Demo: Creating a Site

(06:16)

Collaboration Portal

(01:00)

Demo: Creating Subsites

(04:05)

Creating a Site Using Office

(01:22)

Demo: Using Office

(07:14)

Using Outlook

(01:25)

Demo: Outlook

(03:46)

Site Templates

(00:53)

Exporting

(01:14)

Importing

(01:01)

Deleting

(00:49)

Demo: Site Templates

(09:29)

Summary

(00:30)
Security (43:46)
Introduction

(00:59)

Security Terms

(01:57)

Managing Site Security

(01:40)

Core SharePoint Groups

(02:03)

Permission Levels

(01:47)

Adding or Removing Users

(02:58)

Demo: Adding Users

(04:30)

Creating Groups

(01:02)

Editing Groups

(00:55)

Deleting Groups

(00:43)

Demo: Manage Groups

(04:21)

Group Level Permissions

(00:57)

Demo: Group Permissions

(01:31)

New Permission Levels

(01:07)

Demo: Adding Permissions

(03:42)

Permission Inheritance

(01:50)

Demo: Breaking Permissions

(08:21)

Demo: Set Up Groups

(02:33)

Summary

(00:43)
Module 3
SharePoint Page Overview (16:11)
Introduction

(00:46)

Overview

(01:39)

Web Part Page

(01:27)

Creating Basic Pages

(00:48)

Basic Page Steps

(02:12)

Demo: Basic Page

(03:02)

Recycle Bin

(01:00)

Restoring Items

(00:39)

Deleting Items

(00:52)

Recycle Bin Admin

(00:52)

Demo: Recycle Bin

(02:03)

Summary

(00:44)
Creating / Editing Pub Pages (26:12)
Introduction

(00:56)

Publishing Pages

(02:27)

Edit Publishing Pages

(02:08)

Demo: Creating Pages

(08:25)

Managing Pages

(00:46)

Editing a Page

(00:57)

Modifying Settings

(00:54)

Demo: Managing Pages

(03:44)

Edit Page

(00:43)

View All Pub Pages

(01:15)

Demo: Manage Content

(03:11)

Summary

(00:41)
Web Parts (51:34)
Introduction

(01:06)

Understanding Web Parts

(02:40)

Out of Box Web Parts

(02:29)

Web Parts Examples

(01:25)

More Examples

(00:36)

Adding Web Parts

(01:34)

Using Filters

(02:10)

Demo: Add Web Parts

(09:50)

Closing vs. Deleting

(01:17)

Editing Properties

(01:46)

Demo: Close/Delete

(02:32)

Properties

(04:58)

Web Part Connections

(02:18)

Creating Connections

(02:32)

Removing Connections

(02:00)

Demo: Connections

(11:31)

Summary

(00:44)
Module 4
Working with Lists (38:12)
Introduction

(01:04)

Introduction to Lists

(02:04)

List Overview

(01:17)

List Categories

(00:52)

Communications Lists

(01:02)

Tracking Lists

(01:55)

Custom Lists

(01:57)

Creating a List

(01:03)

Demo: List

(07:26)

Custom Columns

(01:09)

Calculated Columns

(01:24)

Demo: Columns

(06:55)

Folders in Lists

(00:52)

List Versioning Settings

(01:09)

Demo: Folders

(02:22)

Versioning

(04:53)

Summary

(00:39)
Site Columns, Content types (53:18)
Introduction

(00:52)

Intro to Site Columns

(01:36)

Creating a Site Column

(00:55)

Adding Column to a List

(01:05)

Demo: Site Columns

(06:10)

Content Types

(02:12)

Creating a Content Type

(00:58)

Allowing Management

(00:56)

Adding to a List

(00:38)

Demo: Content Types

(10:16)

List Views

(01:03)

SharePoint View Types

(01:18)

Using List Views

(00:52)

Modify an Existing View

(00:39)

Creating a New View

(01:24)

Additional Options

(01:08)

Demo: List Views

(09:11)

List Security

(00:45)

Breaking Inheritance

(00:44)

Custom List Permissions

(01:22)

Reverting Permissions

(00:51)

Demo: Permissions

(07:21)

Summary

(00:50)
Module 5
Intro to Doc Libraries (30:17)
Introduction

(00:54)

Libraries

(01:15)

Types of Libraries

(01:29)

Key Library Features

(02:50)

Document Workspaces

(02:41)

Office Integration

(01:22)

Calendars and Alerts

(01:21)

Document Management

(00:42)

Creating a Library

(02:26)

Workspace within Office

(01:16)

Within SharePoint

(01:02)

Demo: Create Library

(05:55)

Document Workspace

(03:24)

Workspace with Office

(03:02)

Summary

(00:33)
Doc Templates (15:19)
Introduction

(00:58)

Templates

(02:05)

Modify Templates

(01:14)

Demo: Default Template

(03:39)

Content Types

(02:42)

Edit Template

(03:56)

Summary

(00:41)
Doc Check In-Out (21:06)
Introduction

(01:05)

Overview

(02:16)

Enable Check-Out

(00:59)

Checking Out

(01:22)

Checking In

(00:54)

Manage Checked Out Files

(01:46)

Demo: Check In-Out

(12:04)

Summary

(00:36)
Module 6
Doc Library Info Management (21:51)
Introduction

(00:56)

Management Policies

(00:44)

Policy Features

(02:12)

Where and How?

(02:13)

Creating a Policy

(01:56)

Demo: Enable Policy

(07:17)

Site Collection Policy

(01:13)

Demo: Site Collection

(04:40)

Summary

(00:36)
Managing Workflows (45:33)
Introduction

(00:55)

Into to Workflows

(01:42)

Sequence

(01:13)

Workflow Players

(01:59)

Workflow Options

(01:12)

MOSS Workflows

(00:56)

Approval Workflow

(00:58)

Collection Feedback

(01:06)

Collect Signatures

(01:30)

Disposition Approval

(00:43)

Three-State

(01:45)

Translation Management

(00:54)

Associating with a List

(01:50)

Starting Manually

(00:47)

Checking Status

(00:54)

Modifying Settings

(00:39)

Demo: Workflows

(25:49)

Summary

(00:34)
Module 7
Designing Workflows (23:53)
Introduction

(01:01)

Workflows in Designer

(01:33)

Continued

(02:15)

Creating a Workflow

(01:50)

Defining Conditions

(02:03)

Demo: Workflow

(14:35)

Summary

(00:32)
Navigation (30:40)
Introduction

(00:43)

Intro To Navigation

(02:38)

Navigation Customization

(01:54)

When Deactivated

(01:15)

When Activated

(01:37)

Quick Launch\Tree View

(01:48)

Demo: Navigation

(19:51)

Summary

(00:51)
Module 8
Searches (44:16)
Introduction

(00:42)

Simple Searches

(01:48)

Advanced Searches

(02:37)

Search Center Site

(01:13)

Demo: Search Center

(08:51)

Preventing Searches

(01:21)

Preventing Columns

(01:11)

Demo: Search Prevention

(04:43)

Search Scopes

(01:44)

Create a Search Scope

(00:50)

Search Scope Rules

(01:15)

Keywords and Best Bets

(03:05)

Creating Keywords

(01:23)

Demo: Search Scopes

(06:08)

Keywords

(01:39)

Add Best Bet

(05:03)

Summary

(00:34)
Alerts (20:45)
Introduction

(00:57)

Intro to Alerts

(03:06)

Enabling Alerts

(01:07)

Configuring Alerts

(01:58)

Modifying Alerts

(00:36)

Managing User Alerts

(01:03)

Demo: Alerts

(11:27)

Summary

(00:27)
Personalization (18:16)
Introduction

(01:06)

Intro to My Site

(02:33)

Homepage Features

(00:58)

Intro to My Links

(00:51)

Adding Links

(00:46)

Manage My Links

(00:41)

Demo: My Site

(03:19)

My Links

(02:45)

Logging In and Out

(01:45)

Using Login/Logout

(00:52)

Demo: Login/Logout

(02:01)

Summary

(00:32)
---