---
Office for Mac 2011, Part 1: Word & Excel
---
---
Watch trailer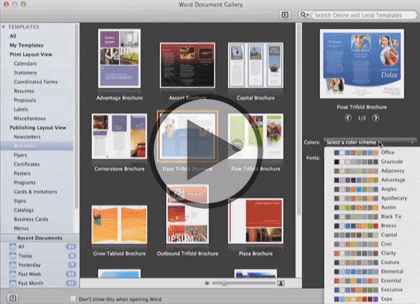 ---
Course at a glance
Included in these subscriptions:
Creative Design Power Pack
Power Pack Plus
---
| | | |
| --- | --- | --- |
| | Release date | 4/21/2015 |
| | Level | Beginner |
| | Runtime | 1h 11m |
| | Published eBooks | N/A |
| | Hands-on labs | N/A |
| | Sample files | N/A |
| | Exams | N/A |
---
---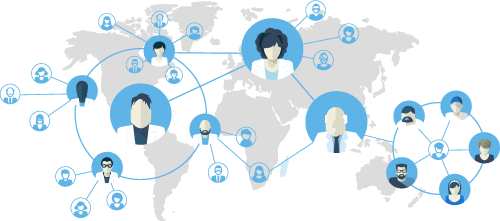 Enterprise Solutions
Need reporting, custom learning tracks, or SCORM? Learn More
---
---
Course description
Master Office 2011 for Mac in this 2 part learning series, Office 2011 for Mac is a complete suite of software productivity tools from Microsoft and includes Word, Excel, PowerPoint, and Outlook for Mac. First, get up to speed with the new features found in Office 2011 for Mac, then get acquainted with the workspace, toolbox, and ribbon. Learn how to spice up your Word documents with images, themes, styles, and backgrounds, and understand how to use Workbooks and Worksheets in Excel. PowerPoint is powerful presentation software, so find out how to create slide-decks with compelling content and pizzazz. Finally, grasp the basics of Outlook for email, managing contacts, and organizing your calendar.
Prerequisites
This course assumes very little familiarity with Microsoft Office for the MAC 2011.This course is part of a 2 course learning series, Office for Mac 2011: Word & Excel and Office for Mac 2011: PowerPoint & Outlook.
Meet the expert

Our Creative Design courses are presented by experts from Wiley Publishing. Wiley is a global provider of knowledge and knowledge-enabled services that improve outcomes in areas of research, professional practice, and education. They are the publisher of award-winning journals, encyclopedias, books, and online products and services.
---
Course outline
---
---
Word & Excel
Introduction (07:04)
Introduction

(00:10)

Install Office for Mac

(02:05)

New Features

(01:58)

Common Features

(02:41)

Summary

(00:10)
Basic Tools (09:45)
Introduction

(00:10)

Toolbox

(03:44)

Reference Tools

(02:24)

Media Browser

(02:12)

The Ribbon

(01:04)

Summary

(00:10)
Introduction to Word (11:51)
Introduction

(00:10)

Introduction to Word

(04:17)

Word Documents

(02:02)

Manipulating Text

(02:51)

Text Layout

(02:20)

Summary

(00:10)
Formatting in Word (13:13)
Introduction

(00:10)

Using Templates

(01:18)

Wizards

(03:36)

Add Images

(02:19)

Tables

(01:26)

Auto-formatting

(02:01)

Themes, Styles, & Backgrounds

(02:11)

Summary

(00:10)
Save & Print (04:35)
Introduction

(00:10)

Customized Toolbars

(02:08)

Save Document

(01:20)

Print Word Documents

(00:46)

Summary

(00:10)
Introduction to Excel (11:31)
Introduction

(00:10)

Introduction to Excel

(02:51)

Worksheets

(02:07)

Find/Replace

(01:56)

Cells, Rows, & Columns

(01:04)

Autofill & Format Cells

(01:44)

Printing Spreadsheets

(01:27)

Summary

(00:10)
Formulas (07:08)
Introduction

(00:10)

Formulas

(01:12)

References

(01:52)

Operators

(01:04)

More Operators

(02:38)

Summary

(00:10)
Charts (05:56)
Introduction

(00:10)

Charts

(02:40)

Chart Styles

(02:55)

Summary

(00:10)
---