---
Apple iLife, Part 2: iMovie
---
---
Watch trailer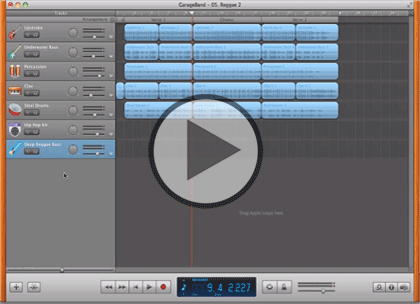 ---
Course at a glance
Included in these subscriptions:
Creative Design Power Pack
Power Pack Plus
---
| | | |
| --- | --- | --- |
| | Release date | 4/29/2015 |
| | Level | Beginner |
| | Runtime | 2h 11m |
| | Published eBooks | N/A |
| | Hands-on labs | N/A |
| | Sample files | N/A |
| | Exams | N/A |
---
---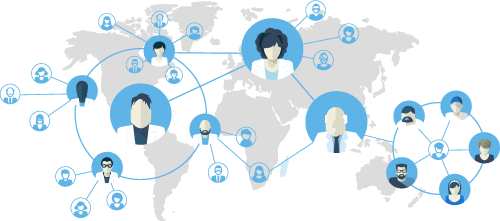 Enterprise Solutions
Need reporting, custom learning tracks, or SCORM? Learn More
---
---
Course description
Master iLife for iOS 10.8 in this 3 part learning series. iLife for iOS includes three creativity apps– iPhoto, iMovie, and GarageBand– which are used to organize, edit, and publish photos movies, and music. Learn how to use iPhoto to organize photos into albums, make basic edits, and share your photos with a slideshow. Discover how to use iMovie to turn your video content into a movie: arrange your video clips into a storyboard, crop and color correct your clips, and add audio and transitions. Understand how to set up a virtual music studio, record a song, and mix multiple tracks with GarageBand.
Prerequisites
This course assumes very little familiarity with Apple iLife. This course is part of a 3 part learning series. The courses should be taken in the following order; Apple iLife: iPhoto; Apple iLife: iMovie and Apple iLife: GarageBand.
Meet the expert

Our Creative Design courses are presented by experts from Wiley Publishing. Wiley is a global provider of knowledge and knowledge-enabled services that improve outcomes in areas of research, professional practice, and education. They are the publisher of award-winning journals, encyclopedias, books, and online products and services.
---
Course outline
---
---
Sorting, Editing & Images
Introduction to iMovie (20:42)
Introduction

(00:10)

iMovie

(02:51)

New Project

(03:19)

Porject Properties

(03:15)

Importing Video

(05:01)

Importing from Camcorders

(05:55)

Summary

(00:10)
Sorting Clips (14:55)
Introduction

(00:10)

Reviewing Clips

(05:17)

Playing Clips

(04:53)

Sorting Clips

(04:24)

Summary

(00:10)
Editing Clips (17:19)
Introduction

(00:10)

Adding a Clip

(04:43)

Adding Multiple Clips

(04:33)

Editing Tools

(02:05)

Adjusting Clip Length

(05:37)

Summary

(00:10)
Images in iMovie (23:08)
Introduction

(00:10)

Cropping

(02:16)

Color Adjustment

(04:20)

Rotation

(01:22)

Delete Rejected Footage

(05:36)

Still Images

(04:51)

Cropping & Ken Burns

(04:20)

Summary

(00:10)
Themes, Sound and Sharing
Themes, Titles & Transitions (15:58)
Introduction

(00:10)

Themes

(03:38)

Titles

(05:03)

Transitions

(04:00)

Transition Adjustments

(02:56)

Summary

(00:10)
Sound (19:41)
Introduction

(00:10)

Sound Effects

(04:23)

Remove Sound

(01:48)

Voiceover

(05:09)

Ducking

(02:41)

Create Trailer

(05:16)

Summary

(00:10)
Sharing Movies (19:31)
Introduction

(00:10)

Share Movies

(04:01)

Export to iTunes

(02:17)

Publish to DVD

(00:39)

Quick Export

(04:22)

iMovie Preferences

(03:45)

More Preferences

(04:05)

Summary

(00:10)
---