---
Excel 2013, Part 5: Functions
---
---
Watch trailer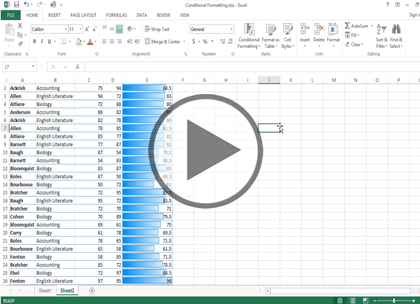 ---
Course at a glance
Included in these subscriptions:
Creative Design Power Pack
Power Pack Plus
---
| | | |
| --- | --- | --- |
| | Release date | 3/18/2015 |
| | Level | Beginner |
| | Runtime | 1h 17m |
| | Published eBooks | Included |
| | Hands-on labs | N/A |
| | Sample files | Included |
| | Exams | N/A |
---
---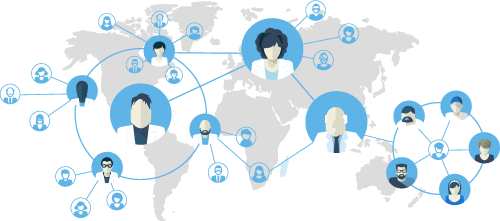 Enterprise Solutions
Need reporting, custom learning tracks, or SCORM? Learn More
---
---
Course description
In this seven part learning series you'll see to use Microsoft Excel 2013 to organize, visualize and calculate your data. Get to know the Excel 2013 window and terminology, and create, edit, and manage cells, worksheets, and workbooks. Apply styles and themes to worksheets and adjust cell formatting with various fonts, colors, and borders. Work with formulas and functions to analyze data then present that data in a Pivot Table or visually with charts and graphs.
Prerequisites
This course assumes some familiarity with Microsoft Excel. This course is part of 7 courses; Excel 2013: Introduction; Excel 2013: Formatting; Excel 2013: Printing and Formulas; Excel 2013: Formatting, Tables and Functions; Excel 2013: Functions; Excel 2013: Charts and Pivot Tables and Excel 2013: Workbooks and Security. Please be sure to view the courses in order if you are new to the material.
Meet the expert

Our Creative Design courses are presented by experts from Wiley Publishing. Wiley is a global provider of knowledge and knowledge-enabled services that improve outcomes in areas of research, professional practice, and education. They are the publisher of award-winning journals, encyclopedias, books, and online products and services.
---
Course outline
---
---
Functions
Interest Functions (18:00)
Introduction

(00:10)

Cell Date

(05:14)

PV Function

(03:50)

FV Function

(04:05)

PMT Function

(04:30)

Summary

(00:10)
Text Functions (29:17)
Introduction

(00:10)

Text Case

(05:58)

Lower Function

(01:49)

Trim Function

(05:10)

Join Text

(04:09)

Excel Database

(05:07)

Criteria

(02:16)

D Functions

(04:24)

Summary

(00:10)
Error Checking (29:42)
Introduction

(00:10)

Excel Errors

(04:45)

Error-Checking Tools

(04:32)

Other Errors

(07:11)

Graphic Elements

(05:58)

Screenshots

(02:02)

Screenshots Cont.

(04:51)

Summary

(00:10)
---