---
---
Course at a glance
Included in these subscriptions:
Creative Design Power Pack
Power Pack Plus
---
Release date
1/7/2010
Level
Beginner
Runtime
1h 12m
Platform

Major browsers on Windows

Major browsers on Mac OSX

Mobile Devices

Published eBooks
N/A
Hands-on labs
N/A
Sample files
Included
Exams
Included
---
---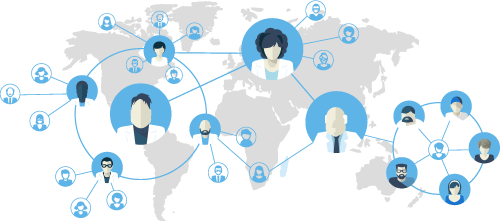 Enterprise Solutions
Need reporting, custom learning tracks, or SCORM? Learn More
---
---
Course description
Maybe this is your first computer, or maybe you have used a computer for awhile, but you have not been on the Internet very much. We will show you how to connect to the Internet, browse the Web, customize your Web experience, and use the Internet safely. Plus, you will see how to set up and use email.
Meet the expert

Stuart Rosen is an instructional designer, writer and trainer with more than 20 years of experience creating technical, procedural, sales, human relations, and academic training. He has provided training for a wide variety of software applications, including Microsoft Word, Excel, PowerPoint, Access, and Outlook, as well as applications for digital imaging and web design. Stuart has also provided training for numerous custom corporate applications.
---
Course outline
---
---
Module 1
Connecting to the Internet (09:24)
Introduction

(01:34)

Network Types

(03:22)

Setup Internet Connections

(02:01)

Wireless Connection

(01:11)

Troubleshoot problems

(00:59)

Summary

(00:13)
Using A Browser (20:36)
Introduction

(00:43)

Internet Explorer

(00:58)

A Web Address

(01:32)

Hyperlinks

(03:33)

Moving Between Pages

(00:25)

Shortcuts to Web Pages

(03:05)

Multiple Open Web Pages

(02:31)

Favorites

(02:23)

History of Visited Web Sites

(00:47)

Homepage

(01:05)

Customize Tools

(02:58)

Summary

(00:31)
Surfing the Web (11:46)
Introduction

(00:41)

Search Engines

(00:40)

Firefox

(00:54)

Google

(02:45)

Using Tabs

(01:39)

Narrowing Searches

(01:58)

News Sites

(01:10)

Portal

(01:22)

Summary

(00:33)
Using the Internet Safely (13:14)
Introduction

(00:41)

Popup Windows

(00:55)

Private Web Browsing

(03:05)

Clearing Cache

(01:42)

Managing Add-ons

(01:59)

Safety and Security Options

(03:30)

Summary

(01:21)
Using E-Mail (17:19)
Introduction

(01:24)

GMail

(03:49)

Organizing Messages

(01:31)

Creating E-mail Messages

(05:40)

Gmail Labels

(02:25)

Contacts

(01:59)

Summary

(00:27)
---