---
SharePoint 2010: Administrator
---
---
Course at a glance
Included in these subscriptions:
Dev & IT Pro Video
Dev & IT Pro Power Pack
Power Pack Plus
---
Release date
7/15/2011
Level
Intermediate
Runtime
7h 32m
Platform

Major browsers on Windows

Major browsers on Mac OSX

Mobile Devices

Closed captioning
N/A
Transcript
N/A
eBooks / courseware
N/A
Hands-on labs
N/A
Sample code
Included
Exams
Included
---
---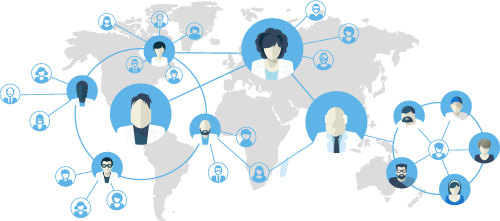 Enterprise Solutions
Need reporting, custom learning tracks, or SCORM? Learn More
---
---
Course description
SharePoint 2010 has many new features that will bring more efficiency to a company. Like any server technology somebody has to administer it. The course will cover administration of SharePoint 2010 from the installation process, security, user roles and groups. The course will cover deployment to servers and setting up all the necessary software and hardware requirements. The course then moves on to rollout to users and what that means for the administrator. The course will then cover what support the administrator needs to have in place to monitor and setup remote access.
Prerequisites
This course is designed for IT professionals who know about using SharePoint, Windows Vista / 7, Microsoft Office 2007, and related Microsoft Technologies.
Prepare for certification
This course will help you prepare for:
70-667 TS: Microsoft SharePoint 2010, Configuring

This course will help you earn:
MCTS: Microsoft SharePoint 2010, Configuration

Meet the expert

Michelle Sabo has over 15 years of in-depth experience with various Microsoft products, most recently specializing in SharePoint for the last 5 years. She has provided consulting services and training in the SharePoint area for numerous national and global corporations. Michelle is an MCP, MCTS in SharePoint 2007 and 2010, Network and Microsoft Certified Trainer.
---
Course outline
---
---
Module 1
Planning (12:22)
Introduction

(01:46)

Administration Basics

(01:06)

Physical Topology

(03:35)

Required Technologies

(03:43)

Administrative Roles

(01:58)

Summary

(00:12)
SharePoint Deployment (09:49)
Introduction

(00:29)

Writing a Deployment Plan

(01:07)

Planning Phase

(03:26)

Development Phase

(00:38)

Review Phase

(01:14)

Testing Phase

(01:08)

Rollout Phase

(00:39)

Support Phase

(00:53)

Summary

(00:12)
DeterminingHardwareAndSoftware (12:01)
Introduction

(00:25)

Software Requirements

(02:36)

Hardware Requirements

(04:43)

Planning Network Config

(04:02)

Summary

(00:12)
Installing SharePoint (14:14)
Introduction

(00:45)

Gathering Prerequisites

(01:31)

Install Options

(00:54)

Stand-alone Server

(00:36)

Limitations of Foundation

(00:29)

A Small Farm

(00:19)

A Medium Farm

(00:42)

Considerations for Large Farms

(00:35)

PSConfig

(01:32)

Demo: Install

(06:35)

Summary

(00:12)
Upgrading SharePoint (13:38)
Introduction

(00:45)

Upgrading from WSS 3.0

(01:21)

Planning

(01:12)

Running PreUpgradeCheck

(00:39)

PreUpgradeCheck Results

(02:15)

SharePoint WSS 3.0 Upgrade

(00:15)

Begin the Visual Upgrade

(00:27)

Demo: Upgrade

(06:26)

Summary

(00:14)
Module 2
Configuring (20:23)
Introduction

(00:48)

Central Administration

(02:49)

Post Installation

(01:17)

Demo: Central Admin

(04:47)

Managed Accounts

(00:37)

Configuring E-Mail

(00:49)

Demo: Config Managed Accounts

(02:04)

Demo: Configure E-Mail

(06:47)

Summary

(00:21)
Diagnostic Logging (10:24)
Introduction

(00:29)

Enabling Logging

(00:39)

Demo: Logging

(05:17)

Demo: Usage and Health Data

(03:46)

Summary

(00:12)
Search (17:28)
Introduction

(00:36)

Start Search

(02:11)

Service Applications

(00:45)

Starting Search

(01:21)

Demo: Search Service

(01:49)

Demo: New Search Application

(08:14)

Demo: Search Administrator

(02:14)

Summary

(00:14)
Module 3
Web Applications and Ifilter (46:39)
Introduction

(00:38)

Creating Web Applications

(03:48)

Single Site Collection

(00:34)

Multiple Site Collections

(01:12)

Site Structure

(01:05)

Choosing a Structure

(02:21)

Creating More Sites

(00:23)

Using the Service Application

(00:27)

Enabling Search for PDFs

(01:40)

Demo: Web Application

(07:43)

Demo: Site Collection

(03:59)

Demo: Full Crawl

(02:19)

Demo: Incremental Crawl

(01:29)

Demo: Start Full Crawl

(01:15)

Demo: Ifilter

(17:25)

Summary

(00:12)
Pre-Roll Out Activities (20:04)
Introduction

(01:00)

Pre-Rollout Activities

(00:31)

Verfying Client Software

(01:23)

Changing Client Settings

(02:03)

Setting Security

(02:47)

Using Admin Accounts

(00:51)

Demo: Admin Accounts

(11:12)

Summary

(00:13)
Module 4
Setting User Security (37:12)
Introduction

(00:48)

Using SharePoint Groups

(01:13)

Creating New Groups

(01:03)

Creating Permission Levels

(02:09)

Setting Library Permissions

(00:33)

Demo: Default Groups

(01:04)

Demo: Setting Permissions

(03:08)

Demo: User Permissions

(03:01)

Demo: Inherit Permissions

(05:44)

Demo: Creating a Group

(04:45)

Demo: Edit Permissions

(00:47)

Demo: Item Permissions

(01:36)

Demo: Library Permissions

(02:27)

Providing Minimal Branding

(01:10)

Demo: Logo Branding

(02:57)

Demo: Site Theme Changes

(02:19)

Demo: Changes to Quick Launch

(02:07)

Summary

(00:14)
Site Owners Testing (29:28)
Introduction

(00:37)

Identifying Site Owners

(01:50)

Tasks for Site Owner

(00:46)

Assigning Ownership

(01:15)

Demo: Owner and Collection

(01:47)

Review and Testing

(01:13)

Testing

(01:21)

Using Project Sites

(00:59)

Training Employees

(01:20)

Providing Online Help

(00:39)

Demo: Components

(05:31)

Demo: Testing

(05:22)

Demo: Project Site

(04:13)

Demo:Top Link Bar

(02:16)

Summary

(00:13)
Module 5
Monitoring (23:33)
Introduction

(00:39)

Monitoring the Server

(01:38)

Resolving Errors

(01:13)

Auditing on Site Collection

(01:33)

Demo: Server Errors

(02:08)

Demo: Health Analyzer

(12:00)

Demo: Site Collections

(04:04)

Summary

(00:14)
Quotes And Locks (21:05)
Introduction

(00:58)

Managing Site Quotas

(03:26)

Creating a Default Quota

(00:54)

Site Collection Locks

(01:26)

Demo: Quotas and Locks

(14:08)

Summary

(00:12)
Module 6
Support Backup and Restore (49:22)
Introduction

(00:48)

Defining Your Role

(01:31)

Who Has Access

(00:52)

Change Process

(01:35)

Demo: Task List

(10:38)

Demo: Change Log

(01:35)

Backing Up and Restoring

(01:07)

Versioning

(00:36)

Recycle Bin

(01:24)

Archiving

(01:07)

SharePoint Backups

(00:51)

Scheduled Backups

(00:27)

Restoring

(01:05)

Demo: Versioning

(04:23)

Demo: Recycle Bin

(04:35)

Demo: Backup

(16:28)

Summary

(00:12)
Module 7
Templates and Site Collections (25:32)
Introduction

(00:38)

Managing Templates

(01:28)

Creating Site Collections

(00:43)

Setting Security

(00:46)

Adding Navigation

(00:45)

Self-Service Site Management

(00:40)

SharePoint Designer

(00:52)

Automatic Site Deletion

(00:37)

Demo: Site Templates

(02:26)

Demo: Site with Template

(03:18)

Demo: Deploy Template

(07:42)

Demo: Adding Navigation

(01:46)

Demo: Owners Create Sites

(03:31)

Summary

(00:14)
Managing and Solutions (44:36)
Introduction

(00:48)

Deploying Solutions

(01:16)

Solutions and Templates

(02:04)

Managing Features

(00:44)

Why Disable Features

(01:25)

Removing Solutions

(01:48)

Cleaning Up Sites

(00:52)

Using STSADM and Powershell

(02:07)

Troubleshooting

(01:56)

Demo: Deploying Solutions

(06:09)

Demo: Activating Features

(04:32)

Demo: STSADM

(05:09)

Demo: Retract Solution

(03:12)

Demo: Remove Solution

(02:58)

Demo: Retract Solution Site

(03:39)

Demo: Command Line

(03:00)

Demo: STSADM Set Property

(02:38)

Summary

(00:12)
Module 8
Troubleshooting (14:56)
Introduction

(00:40)

Demo: IIS Reset

(03:15)

Demo: Application Pools

(02:22)

Demo: Event Viewer

(03:22)

Demo: IIS Logging

(04:17)

Demo: Resetting IIS

(00:40)

Summary

(00:18)
Anonymous Access (29:31)
Introduction

(00:32)

Configure Anonymous Access

(01:22)

Web Application

(00:39)

Authentication Provider

(00:52)

Anonymous Policy

(00:23)

User Permissions

(00:12)

Harden the Server

(01:32)

Site Collection Settings

(00:44)

Demo: Anonymous Access

(09:27)

Demo: Authentication Provider

(02:24)

Demo: Set Anonymous Policy

(01:10)

Demo: Set User Permissions

(01:02)

Demo: IIS Lock Down

(04:13)

Demo: Cookies

(02:31)

Demo: Enable Access

(02:04)

Summary

(00:17)
---