---
Writing T-SQL Queries in SQL Server 2008
---
---
Course at a glance
Included in these subscriptions:
Dev & IT Pro Video
Dev & IT Pro Power Pack
Power Pack Plus
---
Release date
2/25/2009
Level
Advanced
Runtime
21h 49m
Platform

Major browsers on Windows

Major browsers on Mac OSX

Mobile Devices

Closed captioning
N/A
Transcript
N/A
eBooks / courseware
Included
Hands-on labs
Included
Sample code
Included
Exams
Included
---
---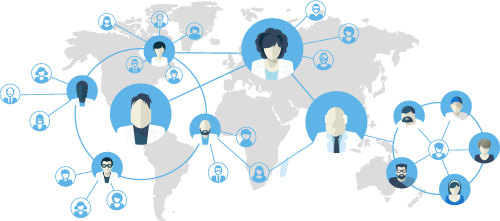 Enterprise Solutions
Need reporting, custom learning tracks, or SCORM? Learn More
---
---
Course description
In this course, you will learn how to build basic queries using Transact-SQL, the language of SQL Server. Then, you will learn how to build effective views, stored procedures, triggers, and user-defined functions, using Transact-SQL. You will learn about the new enhancements to the Transact-SQL programming language including improved support for error handling and hierarchical queries.
Meet the expert

Don Kiely is a featured instructor on many of our SQL Server and Visual Studio courses. He is a nationally recognized author, instructor, and consultant specializing in Microsoft technologies. Don has many years of teaching experience, is the author or co-author of several programming books, and has spoken at many industry conferences and user groups. In addition, Don is a consultant for a variety of companies that develop distributed applications for public and private organizations.
---
Course outline
---
---
Module 1
Tour of SQL 08 (34:46)
Introduction

(03:11)

Editions

(03:29)

Server Components

(02:44)

Management Tools

(02:38)

Documentation

(00:52)

Feature Pack

(01:24)

SSMS

(00:49)

Demo: SSMS

(19:11)

Summary

(00:24)
Server Activity (36:56)
Introduction

(00:50)

Demo: Activity Monitor

(14:27)

Tables, Queries, Views

(00:28)

Demo: Table Designer

(03:15)

Demo: Template Explorer

(08:25)

SSIS

(03:03)

BIDS

(00:54)

Demo: BIDS

(02:09)

Reporting Services

(01:44)

SSAS

(01:07)

Summary

(00:30)
Module 2
Relational Design (37:44)
Introduction

(01:34)

Design Principles

(00:44)

Key Terms

(02:32)

Relational Theory

(01:07)

Surrogate Keys

(01:50)

Demo: DB Design

(01:32)

Data Normalization

(00:32)

First Normal Form

(03:17)

Second Normal Form

(02:58)

Third Normal Form

(01:42)

Computed Columns

(00:43)

Key Dependence

(00:49)

Postal Lookup Tables

(00:40)

Beyond Normal Forms

(00:54)

Referential Integrity

(01:40)

Relationships

(03:12)

One-to-One

(03:08)

Enforcing Integrity

(00:58)

Cascading

(00:52)

Cascading Updates

(00:41)

Cascading Deletes

(00:55)

Cascading Actions

(01:24)

Beyond Normalization

(02:01)

Business Rules

(01:19)

Summary

(00:28)
Implementation (17:48)
Introduction

(00:43)

Database Storage

(01:19)

Storage

(02:47)

Data Integrity

(01:40)

Recovery Models

(01:28)

Demo: Implementation

(04:51)

Rules for Identifiers

(01:50)

Demo: DB Properties

(02:03)

Summary

(01:03)
Module 3
Data Types (01:02:41)
Introduction

(00:55)

Character-based

(03:13)

Numeric Data

(04:18)

Date and Time

(05:11)

Binary Types

(01:37)

Identifier Types

(03:11)

sql_variant

(00:56)

Variable-only

(01:49)

XML Type

(01:42)

System SQLCLR Types

(02:26)

Demo: Data Types

(10:17)

Creating Constraints

(03:50)

Demo: Constraints

(08:12)

Triggers

(03:15)

Creating Indexes

(00:33)

Demo: Index

(10:31)

Summary

(00:37)
Module 4
Management Studio (31:18)
Introduction

(01:23)

Demo: Connecting

(03:25)

Configure Options

(08:16)

Customize Toolbars

(00:35)

Menu Items

(03:46)

Query Designer

(00:55)

Projects and Solutions

(04:17)

Object Explorer

(02:06)

Filter Nodes

(02:15)

View Dependencies

(01:10)

Object Details

(01:21)

Designers

(01:11)

Summary

(00:32)
Query Editor (44:42)
Introduction

(00:53)

Demo: Overview

(03:06)

Editing Options

(07:07)

Script Table as

(01:18)

Stored Procedure

(02:19)

Debugging

(07:07)

Template Explorer

(03:27)

Execution Plans

(04:08)

Results to a File

(01:06)

SQLCMD Mode

(01:04)

New Project

(04:59)

Working Offline

(03:37)

Books Online

(00:36)

Demo: Help Features

(03:19)

Summary

(00:30)
Module 5
Transact SQL (31:37)
Introduction

(00:32)

T-SQL Extensions

(02:40)

Batches and Scripts

(00:52)

Demo: Batches

(10:45)

Data Type Precedence

(01:08)

Demo: Converting Types

(06:00)

Built-In Functions

(01:41)

Working with Nulls

(01:34)

Demo: Nulls

(05:50)

Summary

(00:30)
Handling Functions (35:29)
Introduction

(00:52)

Demo: ISNUMERIC

(02:05)

Using RAND

(02:02)

ROUND

(03:13)

REPLACE

(01:46)

STUFF

(00:53)

LEN, LEFT, RIGHT

(01:19)

SUBSTRING

(00:54)

CHARINDEX

(02:22)

PATINDEX

(02:54)

SPACE

(01:01)

CHAR and ASCII

(00:51)

LOWER and UPPER

(03:17)

LTRIM and RTRIM

(00:53)

GETDATE

(00:17)

MONTH, DATE, YEAR

(00:12)

DATEPART

(01:02)

DATENAME

(00:29)

DATE Math

(02:19)

Global Functions

(06:05)

Summary

(00:32)
Module 6
Controlling Flow (23:11)
Introduction

(00:49)

Demo: IF...ELSE

(01:14)

BEGIN...END

(01:30)

GOTO

(02:02)

RETURN

(01:37)

CASE

(06:13)

WHILE

(01:49)

WAITFOR

(01:49)

Ranking Results

(01:22)

Demo: Ranking

(04:14)

Summary

(00:26)
Transactions (33:04)
Introduction

(01:25)

Passing the ACID Test

(02:25)

Transaction Types

(01:56)

Transaction Details

(01:01)

Isolation Levels

(01:28)

Locking

(02:11)

Viewing Lock Info

(01:11)

Avoiding Blocks

(00:39)

Demo: Locking

(03:48)

Deadlocks

(03:32)

Preventing

(02:48)

Applications

(00:32)

Designing

(01:32)

Efficient Transactions

(02:01)

Compile\Runtime Errors

(01:15)

Demo: Errors

(04:33)

Summary

(00:41)
Explicit Transactions (18:00)
Introduction

(00:52)

Syntax

(02:16)

Demo: Explicit

(01:56)

Error Handling

(01:11)

@@ERROR

(00:50)

Demo: @@ERROR

(02:14)

Stored Procedures

(02:05)

Demo: Stored Procedure

(05:58)

Summary

(00:34)
Module 7
Raise Error Try/Catch (18:24)
Introduction

(01:10)

Demo: RAISERROR

(00:42)

User-Defined Errors

(02:08)

TRY/CATCH Overview

(00:39)

Demo: TRY/CATCH

(01:00)

Error Chaining

(01:07)

Errors Not Handled

(02:17)

Demo: Error Info

(05:15)

XACT_STATE

(02:04)

Demo: XACT_STATE

(01:16)

Summary

(00:42)
Data Selection Queries (36:00)
Introduction

(01:35)

Transact-SQL

(02:14)

Schemas and Naming

(03:34)

Demo: T-SQL Code

(18:08)

Three-Valued Logic

(02:31)

Demo: Nulls

(07:31)

Summary

(00:25)
Sorting (43:53)
Introduction

(01:13)

Demo: Order By

(02:11)

Group By Clause

(00:57)

Aggregate Functions

(01:14)

Demo: Count Rows

(07:42)

Demo: Top

(02:13)

Joining Tables

(01:09)

Demo: Join Tables

(13:39)

Demo: Outer Join

(05:54)

Demo: Inner & Outer

(07:09)

Summary

(00:27)
Module 8
HierarchyID (55:12)
Introduction

(02:14)

Overview

(02:33)

Indexing a Hierarchy

(00:42)

Depth-first

(01:27)

Breadth-first

(01:24)

Manipulating

(01:41)

Demo: HierarchyID

(16:22)

Sparse Columns

(02:08)

Restrictions

(02:15)

Column Sets

(01:01)

Restrictions

(00:45)

Recommendations

(00:37)

Demo: Sparse Columns

(06:02)

Column Sets

(06:27)

Filtered Indexes

(02:15)

Using Filtered Indexes

(01:48)

Demo: Filtered Indexes

(04:57)

Summary

(00:25)
Module 9
FileStream Spatial Data (52:39)
Introduction

(02:53)

FILESTREAM Storage

(01:18)

Data Access Methods

(01:17)

Gotchas & Limitations

(01:39)

Demo: FILESTREAM

(09:41)

Spatial Data

(01:04)

Geometry vs. Geography

(03:28)

Geometric Plane

(00:46)

Mother Ship

(00:28)

Projection Distortion

(02:41)

Data Standards

(01:33)

Types of Spatial Data

(01:35)

Spatial Objects

(01:54)

Geospatial Data

(02:03)

Demo: Spatial Data

(19:36)

Summary

(00:35)
Complex Queries (25:43)
Introduction

(00:35)

NULL Values

(00:21)

SQLTypes and CLR Types

(04:25)

Demo: Uninitialized Variables

(04:02)

ANSI_NULLS Option

(02:40)

Demo: ANSI_NULLS

(02:09)

NULLS and SQLBoolean

(01:39)

Demo: SQLBoolean

(02:53)

Assigning NULL Values

(00:32)

CLR Integration

(01:16)

Direct Assignment

(00:56)

NULLIF

(00:15)

COALESCE

(00:41)

Demo: Assigning NULLS

(02:51)

Summary

(00:21)
Ranking (16:35)
Introduction

(00:34)

Ranking Grouped Data

(01:02)

ROW_NUMBER

(02:38)

RANK

(01:42)

DENSE_RANK

(01:09)

NTILE

(04:01)

Demo: ROW_NUMBER

(01:42)

RANK

(01:15)

DENSE_RANK

(00:53)

NTILE

(01:21)

Summary

(00:15)
Module 10
Correlated Subqueries (17:20)
Introduction

(00:34)

Writing Subqueries

(01:08)

Subquery Basics

(01:15)

Correlated Subquery

(00:36)

Demo: Subquery

(01:14)

Correlated

(01:53)

WHERE Clause

(01:55)

ANY, SOME, ALL

(00:45)

HAVING Clause

(00:23)

Updates

(00:38)

Demo: UPDATE

(01:28)

Joins and Temp Tables

(02:59)

Demo: Using a Join

(02:04)

Summary

(00:20)
Common Table Expressions (16:32)
Introduction

(00:42)

When to Use CTEs

(01:46)

CTE Syntax

(00:50)

Overview

(00:01)

Demo: Defining a CTE

(02:49)

Recursive CTEs

(04:33)

Demo: Recursive CTE

(05:30)

Summary

(00:17)
Modifying Data (35:15)
Introduction

(01:17)

Inserting Data

(00:27)

Demo: INSERT

(19:14)

Temporary Tables

(01:44)

Demo: Temp Tables

(02:31)

Uses for Temp Tables

(02:24)

Demo: Global Temps

(07:03)

Summary

(00:33)
Module 11
Updating Data (32:50)
Introduction

(00:42)

Demo: Update Statement

(08:05)

Demo: With Transaction

(02:12)

Demo: Deleting Data

(03:28)

Transaction Isolation

(02:20)

Isolation Levels

(04:12)

Blocking and Deadlocks

(01:46)

Deadlocks

(03:08)

Demo: Isolation Levels

(02:11)

Snapshot Isolation

(01:54)

Caveats

(00:38)

Demo: Snapshot Isolation

(01:42)

Summary

(00:26)
XML Data Type (21:16)
Introduction

(00:42)

Overview

(01:01)

Declaring XML Objects

(05:01)

Loading Data

(00:39)

SELECT...FOR XML

(01:40)

OPENROWSET

(01:43)

Demo: Direct Assign

(04:30)

Indexing Columns

(00:45)

Primary Indexes

(01:18)

Secondary Indexes

(01:43)

Demo: Indexes

(01:44)

Summary

(00:23)
Module 12
XML Schema Collections (22:08)
Introduction

(00:52)

Overview

(01:07)

Typed and Untyped XML

(01:35)

Schema Basics

(01:18)

Demo: XSD

(02:34)

Lax Validation

(03:12)

Full DateTime Support

(01:02)

Registering Schemas

(01:54)

Viewing Stored Schemas

(01:46)

Collections

(00:29)

Namespaces

(00:18)

Components

(00:45)

Namespace

(01:30)

Demo: Schema Info

(03:15)

Summary

(00:23)
Querying XML (25:17)
Introduction

(00:41)

Overview

(00:44)

Using XQuery

(01:02)

query()

(00:30)

value()

(00:48)

exist()

(00:36)

modify()

(00:25)

nodes()

(00:36)

Using XQuery

(00:34)

Demo: XQuery Methods

(04:03)

FLWOR

(03:49)

FOR XML

(01:05)

Demo: FOR XML

(04:21)

OPENXML

(02:26)

Demo: OPENXML

(03:04)

Summary

(00:26)
Best Practices (09:11)
Introduction

(00:40)

Overview

(00:48)

Relational vs. XML

(02:03)

Storing XML

(01:19)

Reasons to Index

(02:22)

Querying

(01:24)

Summary

(00:32)
Module 13
Views (36:22)
Introduction

(01:42)

Advantages of Views

(01:17)

Views and Security

(01:04)

Creating Views

(00:57)

View Rules

(01:40)

Views and ORDER BY

(02:05)

Syntax and Options

(01:21)

CHECK OPTION

(01:02)

Other Options

(01:46)

Tools for Creating Views

(00:36)

Demo: Creating Views

(05:10)

From Templates

(01:30)

Edit Views

(00:52)

View Examples

(08:23)

Nesting Views

(02:25)

CTE

(01:48)

Encrypting

(02:06)

Summary

(00:30)
Updating View Data (24:36)
Introduction

(00:51)

Updating Rules

(00:54)

Updating Behavior

(00:55)

Demo: Limiting Updates

(05:18)

Using Computed Columns

(02:20)

Demo: Computed Columns

(02:16)

Indexed Views

(01:27)

How Indexed View Work

(01:03)

Performance Benefits

(01:27)

Data Modifications

(01:00)

Requirements

(01:51)

Demo: Indexed Views

(02:16)

Partitioned Views

(02:10)

Summary

(00:41)
Module 14
SQL Server Partitions (20:54)
Introduction

(00:44)

Overview

(00:50)

Why Partition?

(01:55)

Partitioning

(00:44)

6.5 and Earlier

(01:09)

SQL Server 7.0

(01:31)

SQL Server 2000

(00:47)

SQL Server 2005/2008

(00:52)

SQL Server 2008

(01:04)

Range Partitions

(01:28)

Partition Key

(02:25)

Multiple Filegroups

(04:49)

Index Partitioning

(02:05)

Summary

(00:24)
Creating Partitioned Tables (33:09)
Introduction

(00:38)

Overview

(02:37)

LEFT and RIGHT

(04:52)

Datetime Values

(02:09)

RANGE RIGHT

(01:04)

Demo: Partition Function

(01:39)

Partition Scheme

(06:24)

Demo: Filegroups

(02:02)

Partition Scheme

(01:39)

Tables and Indexes

(03:16)

Demo: Partitioned Table

(02:41)

Partitioned Index

(03:35)

Summary

(00:27)
Querying Partitions (18:23)
Introduction

(00:30)

Overview

(01:29)

$PARTITION Function

(02:00)

Demo: $PARTITION

(05:59)

Catalog Views

(02:05)

sys.partition_functions

(00:53)

sys.partition_range_values

(00:22)

sys.partition_schemes

(00:37)

sys.data_spaces

(00:31)

Demo: Catalog Views

(03:28)

Summary

(00:23)
Module 15
Managing Partitions (21:54)
Introduction

(00:35)

Overview

(00:43)

Tables or Indexes

(00:51)

Partition Function

(01:53)

Splitting Partitions

(02:12)

Merging Partitions

(02:20)

Switching Partitions

(03:36)

Partition Scheme

(01:45)

Backing Up Partitions

(02:20)

Performance

(00:36)

Join Queries

(00:56)

Multiple Disk Drives

(00:58)

Lock Escalation

(02:34)

Summary

(00:27)
User Defined Functions (18:43)
Introduction

(02:28)

Scalar Functions

(01:39)

WITH Function Options

(02:05)

Demo: Scalar Functions

(02:37)

With Parameters

(02:04)

Inline Functions

(00:51)

Inline Syntax

(00:28)

Demo: Inline Function

(02:11)

Inline Parameters

(01:35)

Updating Data

(02:03)

Summary

(00:36)
Table Valued Functions (17:54)
Introduction

(00:52)

Multi-Statement Syntax

(00:12)

Limitations

(01:25)

TABLE Data Type

(01:03)

Demo: Multi-Statement

(06:38)

Using Functions, Views...

(00:42)

Demo: Scalar Functions

(02:05)

Table-Valued Functions

(02:16)

Choosing Between

(02:04)

Summary

(00:33)
Module 16
Stored Procedures (36:39)
Introduction

(01:00)

Overview

(03:15)

Performance Benefits

(01:50)

Deferred Name Resolution

(01:04)

Execution Plans

(01:54)

Plan Recompilation

(01:45)

Using Schema Qualifiers

(01:37)

Reasons to Use

(02:08)

Stored Procedure Syntax

(01:31)

Creating Procedures

(02:35)

SET NOCOUNT ON

(02:12)

Parameters

(02:06)

Optional Parameters

(02:02)

Output Parameters

(02:42)

Return

(03:25)

Variables

(03:34)

Debugging

(01:28)

Summary

(00:22)
Testing and Triggers (28:06)
Introduction

(01:36)

Demo: Debugging

(03:43)

PRINT Statements

(02:20)

Output Parameters

(03:04)

Creating Triggers

(01:42)

Types of Triggers

(01:37)

Uses for Triggers

(01:05)

Trouble with Triggers

(02:02)

How Triggers Work

(01:42)

Demo: After Trigger

(03:05)

INSTEAD OF Trigger

(03:20)

DDL Trigger

(02:14)

Summary

(00:30)
Full-Text Search (29:27)
Introduction

(02:08)

Demo: Full-Text Index

(06:58)

Full-Text Queries

(01:03)

CONTAINS Predicate

(02:12)

Demo: Simple Terms

(01:06)

Generation Terms

(06:21)

Prefix Terms

(00:59)

Proximity Terms

(00:31)

FREETEXT

(01:19)

CONTAINSTABLE

(02:26)

Ranking Relevance

(03:48)

Summary

(00:30)
Module 17
Advanced TSQL (54:33)
Introduction

(00:58)

Using APPLY

(00:49)

Demo: APPLY With Joins

(06:33)

APPLY With TVF

(02:53)

FOR XML PATH

(01:30)

MERGE

(02:32)

Five Clauses in MERGE

(00:49)

WHEN Clause

(03:02)

Demo: MERGE

(06:22)

Recursive Queries

(01:13)

Demo: CTE

(05:35)

Grouping Sets

(00:52)

Demo: Base Query

(02:35)

Grouping Sets

(06:11)

ROLLUP

(02:13)

CUBE

(03:12)

GROUPING_ID

(02:36)

Pivot Queries

(00:49)

Demo: Pivot

(03:08)

Summary

(00:32)
Executing Dynamic SQL (25:31)
Introduction

(00:52)

Demo: Dynamic SQL

(03:32)

sp_executesql

(00:33)

Demo: Parameters

(04:26)

QUOTENAME

(05:58)

Output Parameters

(01:19)

Signing Stored Procedures

(03:10)

Demo: Certificates

(05:04)

Summary

(00:34)
Module 18
Complex Data And Structures (28:54)
Introduction

(00:32)

Overview

(00:19)

Issues with Data Types

(02:50)

Demo: Explicit Conversion

(02:06)

Multinational Data

(05:52)

Demo: COLLATE

(03:00)

Hierarchical Data

(05:46)

Demo: hierarchyid

(07:53)

Summary

(00:33)
Efficient Queries (33:40)
Introduction

(00:51)

Overview

(00:56)

EXISTS Clause

(01:15)

Join vs. Subqueries

(02:55)

One-Pass Queries

(00:46)

Demo: UNION ALL

(01:51)

One-Pass

(01:39)

Multiple Resultsets

(00:44)

Temp Tables

(02:38)

Table Variables

(02:29)

UDFs

(02:29)

Demo: UDFs

(06:28)

CTEs

(00:46)

Worktables

(00:40)

User-Defined Table Types

(01:14)

Demo: Table Types

(04:53)

Summary

(00:58)
Working With Complex Queries (19:54)
Introduction

(00:54)

Overview

(00:50)

Implicit Transactions

(03:03)

Demo: Implicit Set On

(03:07)

Keeping it Simple

(02:19)

Demo: Sub Tasks

(04:40)

UDF

(01:48)

Demo: Procedure

(02:47)

Summary

(00:21)
Maintaining Query Files (24:33)
Introduction

(00:48)

Overview

(01:29)

Source Control

(02:18)

SourceSafe

(02:48)

Files Under Control

(00:50)

Demo: Source Control

(03:52)

Keyword Expansion

(02:24)

Enabling

(01:27)

Demo: srcsafe.ini

(03:21)

Version Info

(00:30)

File Versions

(00:39)

Demo: Versions

(03:31)

Summary

(00:30)
---