---
RESTful Services, Part 1: Overview and JAX-RS
---
---
Watch trailer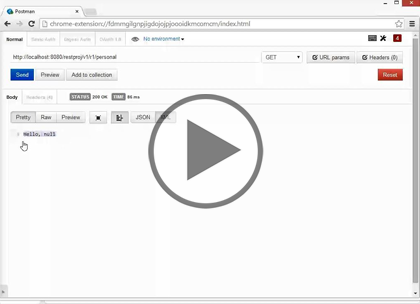 ---
Course at a glance
Included in these subscriptions:
Dev & IT Pro Video
Dev & IT Pro Power Pack
Power Pack Plus
---
Release date
9/15/2014
Level
Intermediate
Runtime
1h 50m
Platform

Major browsers on Windows

Major browsers on Mac OSX

Mobile Devices

Closed captioning
Included
Transcript
Included
eBooks / courseware
Included
Hands-on labs
N/A
Sample code
Included
Exams
Included
---
---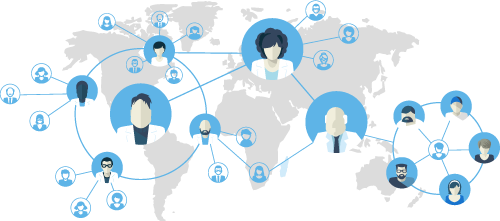 Enterprise Solutions
Need reporting, custom learning tracks, or SCORM? Learn More
---
---
Course description
JAX-RS is the specification for RESTFUL web services on the JEE platform. In this course we will take a look at the basic elements of building a REST service in Java. You will learn about how JAX-RS matches URL paths to java method calls as well as the various and many annotations that are provided by the framework to build a fully functional REST service. Code along with me and let's build some RESTFul services.
Prerequisites
This course assumes that the users have experience coding with Java.
Learning Paths
This course is part of the following LearnNowOnline SuccessPaths™:
Java Development

Meet the expert

John Kidd is a nationally recognized instructor and consultant who travels the country sharing his expertise in java enterprise, SCRUM, and big data and related technologies. John has over 20 years of teaching and project development experience including roles from developer to vice president of research and development. John is also a popular speaker at several conferences in both the U.S. and Europe.
---
Course outline
---
---
Overview and Paths
Overview (18:55)
Introduction

(00:27)

Distributed Computing

(02:19)

Evolution of Web Services – 1

(02:09)

Evolution of Web Services – 2

(01:39)

Evolution of Web Services – 3

(01:56)

Evolution of Web Services – 4

(02:21)

Service Oriented Architecture

(04:11)

RESTful Web Services

(03:36)

Summary

(00:14)
Overview Continued (18:58)
Introduction

(00:11)

Composition of HTTP

(00:33)

Initial Request Line

(00:46)

HTTP Methods

(02:26)

REST Interactions with HTTP

(00:13)

Example Request Initial Lines

(00:58)

Initial Response Line

(01:29)

Informational Responses

(00:30)

Successful Responses

(01:09)

Redirection Response

(00:34)

Client Error Responses

(00:57)

Server Error Response

(00:44)

Example Response Initial Lines

(00:46)

HTTP Headers

(00:50)

Request Headers

(01:13)

Response Headers

(00:22)

Entity Headers

(01:29)

HTTP Entity

(01:12)

POST Request – Entity Example

(01:01)

Response – Entity Example

(01:14)

Summary

(00:11)
Introduction to JAX-RS (27:10)
Introduction

(00:13)

RESTful Web Services & JAX-RS

(05:30)

Demo: Create Maven Project

(04:59)

Demo: Maven Project (cont.)

(04:51)

Demo: Application Concept

(05:51)

Demo: Resources

(05:36)

Summary

(00:07)
Path Matching (23:45)
Introduction

(00:28)

Demo: Path Matching

(05:01)

Demo: Postman plugin

(05:09)

Demo: QueryParam

(05:08)

Demo: PathParam

(05:10)

Demo: Property Conversion

(02:37)

Summary

(00:08)
Paths and Annotations (21:27)
Introduction

(00:16)

Demo: Paths

(05:09)

Demo: Path Target

(05:01)

Demo:Produce & Consumes

(05:22)

Demo: Any Content-Type

(05:28)

Summary

(00:09)
---