---
Project Management, Part 5: Risks and Plans
---
---
Watch trailer
---
Course at a glance
Included in these subscriptions:
Dev & IT Pro Video
Dev & IT Pro Power Pack
Power Pack Plus
---
Release date
11/19/2013
Level
Intermediate
Runtime
1h 48m
Platform

Major browsers on Windows

Major browsers on Mac OSX

Mobile Devices

Closed captioning
Included
Transcript
Included
eBooks / courseware
N/A
Hands-on labs
N/A
Sample code
N/A
Exams
Included
---
---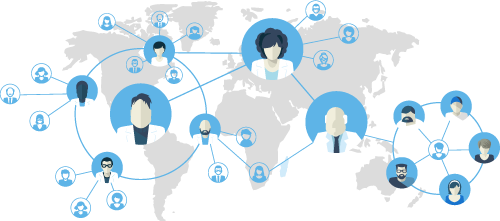 Enterprise Solutions
Need reporting, custom learning tracks, or SCORM? Learn More
---
---
Course description
It is now time in the project planning process to develop plans for managing risks, procurements, and stakeholders. Each of these areas plays an important role in a project's success. In this course, we will examine risk management, procurement management, and stakeholder management. Once the plans are in place for these processes, you will be able to start executing project work!
Prerequisites
This course is designed for users preparing for the project management certification. It is recommended before taking the certification that you also use the Project Management Book of Knowledge (PMBOK) Guide, Fifth Edition to study with. You should have already viewed Project Management: Costs and Management.
Prepare for certification
This course will help you prepare for:
PMP Project Management Professional

This course will help you earn:
Project Management Professional

Meet the expert

Sandy Haydon is a certified project manager in software development and a project management instructor. She has 40 years of experience with IBM as a software developer, manager, and project manager responsible for leading teams located worldwide. Sandy holds a BA in Mathematics and a MA in Management, and is a certified Project Management Professional (PMP) and an IBM Senior Certified Project Manager.
---
Course outline
---
---
Risks
Project Risk (20:29)
Introduction

(00:13)

Project Risk

(02:01)

Project Categories

(00:52)

Triggers

(00:40)

The Identify Risks Process

(00:19)

Identify Risks Inputs

(03:02)

Tools and Techniques

(01:49)

Information Gathering

(01:39)

Checklist Analysis

(00:28)

Diagramming Techniques

(00:39)

SWOT Analysis

(00:51)

Identify Risks Outputs

(00:28)

Sample Risk Register

(01:03)

Guidelines to Identify Risk

(03:53)

Activity: Risk Register

(01:22)

Risk/Opportunity Register

(00:44)

Summary

(00:17)
Qualitative Risk Analysis (11:16)
Introduction

(00:23)

Qualitative Risk Analysis

(00:36)

PerformQualitativeRiskAnalysis

(01:02)

QualitativeRiskAnalysisInputs

(01:10)

Tools and Techniques

(03:06)

Probablilty and Impact Matrix

(00:54)

QualitativeRiskAnalysisOutputs

(00:29)

Guidelines

(02:08)

Activity:QualitativeRiskAnalysis

(00:37)

Risk/Opportunity Register

(00:31)

Summary

(00:14)
Quantitative Risk Analysis (17:53)
Introduction

(00:19)

Quantitative Risk Analysis

(00:28)

Risk Analysis Process

(00:31)

Risk Analysis Inputs

(00:58)

Tools and Techniques

(01:23)

Data Gathering & Representation

(01:24)

Project Risk Ranking

(00:19)

Basics of Probability

(01:45)

Probability Distributions

(01:30)

Quantitative Analysis Methods

(00:23)

Sample Tornado Diagram

(00:58)

Quantitative Analysis Methods

(01:14)

Monte Carlo Analysis

(01:12)

QuantitativeRiskAnalysisOutputs

(01:17)

Guidelines

(01:51)

Activity

(00:43)

Risk/Opportunity Register

(01:12)

Summary

(00:18)
Risk Management (11:17)
Introduction

(00:36)

Risk

(01:41)

What is Project Risk Mgmt?

(00:58)

Risk Management Plan

(00:47)

RBS

(00:22)

Risk Breakdown Structure

(02:13)

Plan Risk Managemet Process

(00:29)

Plan Risk Management Inputs

(01:07)

Tools and Techniques

(00:40)

Plan Risk Management Outputs

(00:20)

Guidelines

(01:38)

Summary

(00:20)
Plans
Plan Risk Responses Process (12:46)
Introduction

(00:16)

Plan Risk Responses Process

(00:56)

Plan Risk Responses Inputs

(00:38)

Tools and Techniques

(00:41)

Negative Risk Strategies

(02:23)

Positive Risk Strategies

(01:06)

Contingency Plans

(00:50)

Plan Risk Responses Outputs

(00:56)

Guidelines

(03:04)

Activity: Plan Risk Response

(00:20)

Risk/Opportunity Register

(01:16)

Summary

(00:14)
Planned Procurements (25:25)
Introduction

(00:26)

Procurement Management Plan?

(01:35)

Plan Procurement Mgmt Process

(01:03)

Plan Procurement Mgmt Inputs

(01:45)

Contracts

(00:22)

Contract Components

(00:35)

Contracts: Fixed-Price

(05:03)

Tools and Techniques

(00:52)

Make-or-Buy Analysis

(01:28)

Plan Procurement Mgmt Outputs

(01:44)

Procurement SOW

(00:40)

Procurement Documents

(02:22)

Source Selection Criteria

(02:41)

Guidelines

(02:16)

Activity: Project Procurements

(02:11)

Summary

(00:15)
Stakeholder Management Plan (09:20)
Introduction

(00:48)

Stakeholder Managemet Plan?

(01:07)

Contents of the Plan

(00:48)

Stakeholder Management Process

(00:47)

Stakeholder Management Inputs

(01:07)

Tools and Techniques

(00:38)

Stakeholder Classification

(00:49)

Engagement Assessment Matrix

(01:19)

Activity - Managing Stakeholders

(01:35)

Summary

(00:16)
---