---
Microsoft Word 2013, Part 4: Labels, Page Layout and Printing
---
---
Watch trailer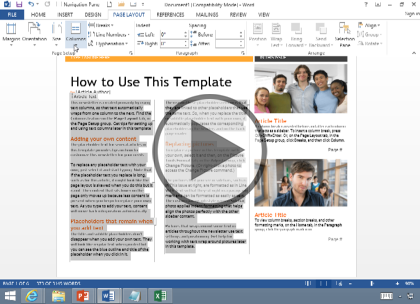 ---
Course at a glance
Included in these subscriptions:
---
| | | |
| --- | --- | --- |
| | Release date | 1/13/2017 |
| | Level | Beginner |
| | Runtime | 1h 58m |
| | Published eBooks | N/A |
| | Hands-on labs | N/A |
| | Sample files | Included |
| | Exams | Included |
---
---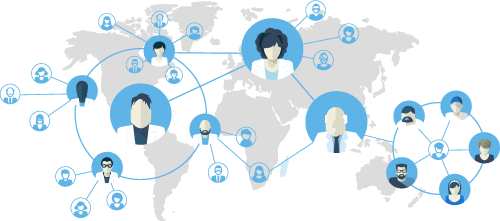 Enterprise Solutions
Need reporting, custom learning tracks, or SCORM? Learn More
---
---
Course description
When it comes to making professional documents, the little things matter. This course will focus on producing a design theme that gives your brand a consistent look and feel. Software expert LeeAnne McManus will also teach you how to modify margins as well as manage page orientation and layout in order to fine tune page appearance.
Prerequisites
This course assumes that students are familiar with the basic use of Windows and common use of the mouse and keyboard. No prior experience with Word is assumed.
Meet the expert
Leeanne McManus is a nationally renowned trainer, facilitator, and productivity expert who has conducted thousands of sessions over the past decade. While widely recognized for helping end-users, departments, and organizations learn how to maximize their software products, most notably Office 365 and Adobe, Leeanne also facilitates sessions to enhance productivity and performance through soft skills development. Her professional background includes Human Resources, Operations, and Talent and Development.
---
Course outline
---
---
Page Layout
Envelopes and Lables (20:56)
Introduction

(00:18)

Creating Envelopes

(00:56)

Creating Mailing Labels

(00:35)

Customizing Envelopes & Labels

(00:37)

Demo: Envelopes

(03:55)

Demo: Pulling Addresses

(05:09)

Demo: Labels

(04:17)

Demo: Creating a Label

(04:52)

Summary

(00:12)
Managing Page Layout (20:14)
Introduction

(00:15)

Managing Page Layout

(01:16)

Applying Design Themes

(00:47)

Page Borders and Shading

(00:47)

Page Color

(00:39)

Watermarks

(00:19)

Managing Page Layout

(01:06)

Demo: Design Tab

(05:00)

Demo: Modifying Themes

(03:51)

Demo: Page Background

(06:00)

Summary

(00:10)
Page Layout Continued (22:18)
Introduction

(00:14)

Demo: Watermarks

(05:01)

Demo: Page Layout Tab

(06:32)

Demo:Columns

(03:41)

Demo: Spacing

(06:18)

Summary

(00:29)
Proofing and Printing
Proofing Your Document (17:06)
Introduction

(00:18)

Proofing Your Document

(01:38)

Demo: Spell Check

(05:27)

Demo: Dictionaries

(03:52)

Demo: Word Counts

(02:01)

Demo: Readability Statistics

(03:33)

Summary

(00:15)
Checking for Issues (25:08)
Introduction

(00:15)

Adding Comments

(01:22)

Document Properties

(01:20)

Checking for Issues

(01:47)

Demo: Comments

(05:37)

Demo: File Properties

(05:26)

Demo: Inspect Document

(05:31)

Demo: Check Compatibility

(03:39)

Summary

(00:08)
Print Preview (12:23)
Introduction

(00:16)

Previewing & Printing

(02:01)

Finalize with a Preview

(01:09)

Demo: Quick Print

(01:12)

Demo: Print Preview

(04:34)

Demo: Print Settings

(02:51)

Summary

(00:17)
---