---
PowerPoint 2013, Part 3: Working with Objects
---
---
Watch trailer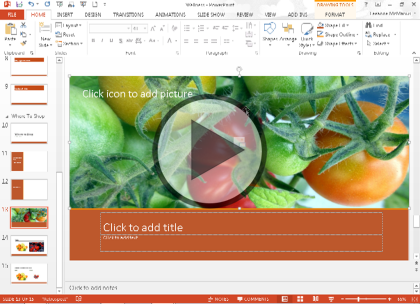 ---
Course at a glance
Included in these subscriptions:
Creative Design Power Pack
Power Pack Plus
---
| | | |
| --- | --- | --- |
| | Release date | 1/9/2017 |
| | Level | Intermediate |
| | Runtime | 2h 33m |
| | Published eBooks | N/A |
| | Hands-on labs | N/A |
| | Sample files | Included |
| | Exams | Included |
---
---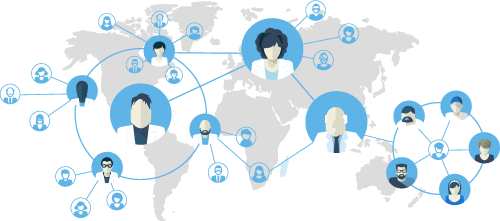 Enterprise Solutions
Need reporting, custom learning tracks, or SCORM? Learn More
---
---
Course description
Join productivity expert Leeanne McManus as she focuses on working with a variety of objects, one of the main components in PowerPoint. A unique way to grab the attention of your audience members, Leeanne will focus on objects such as images, SmartArt, shapes, tables and charts. Additionally, she will explore how to animate objects so they come in, flow, move and accentuate.
Prerequisites
This course assumes that students are familiar with the basic use of Windows and common use of the mouse and keyboard. No prior experience with PowerPoint is assumed.
Meet the expert
Leeanne is a nationally renowned trainer, facilitator, and productivity expert. For the past decade, she has trained, facilitated, and conducted thousands of sessions, helping clients to achieve their maximum potential. While being most well-known for helping end-users, departments, and organizations learn how to maximize their software products such as Office 365 and Adobe, Leeanne also facilitates sessions to enhance productivity and performance through soft skills. Leeanne consults clients on team building, leadership, succession planning, and more and utilizes a science-driven battery of assessments to help identify the uniqueness, skills, competencies, behavior, and drivers for each person. Leeanne's background includes Human Resources, Operations, and Talent and Development.
---
Course outline
---
---
Shapes
Inserting Images (26:51)
Introduction

(00:23)

Inserting Graphics

(01:43)

Demo: Insert Images

(06:09)

Demo: Image Borders

(06:41)

Demo: Online & Screencaps

(05:32)

Demo: Editing Pictures

(05:49)

Summary

(00:32)
SmartArt (27:28)
Introduction

(00:23)

Working with SmartArt

(03:24)

Demo: SmartArt

(05:13)

Demo: SmartArt Layouts

(06:00)

Demo: SmartArt Styles

(05:13)

Demo: Insert SmartArt

(06:39)

Summary

(00:34)
Shapes (20:54)
Introduction

(00:24)

Working with Shapes

(01:42)

Similar Other Text Features

(01:51)

Demo: Shapes

(05:40)

Demo: Grouping

(04:54)

Demo: Edit Shapes

(05:39)

Summary

(00:42)
Working with Objects
Edit and Format Objects (20:24)
Introduction

(00:26)

Edit and Format Objects

(01:33)

Types of Objects

(01:31)

Demo: Tabs vs. Right-Click

(05:04)

Demo: Picture Tools

(05:36)

Demo: Chart Tools

(05:42)

Summary

(00:29)
Arrange Objects (12:39)
Introduction

(00:20)

Arrange Objects

(01:44)

Demo: Arrange Objects

(05:30)

Demo: Group and Layer

(04:31)

Summary

(00:32)
Animate Objects (14:44)
Introduction

(00:22)

Animating Objects

(03:17)

Demo: Animations

(05:37)

Demo: Modifying Animations

(05:04)

Summary

(00:22)
Working with Tables (15:30)
Introduction

(00:25)

Inserting Tables

(01:44)

Demo: Insert Table

(04:32)

Demo: Excel Tables

(04:48)

Demo: Styling Tables

(03:28)

Summary

(00:30)
Working with Charts (14:54)
Introduction

(00:23)

Inserting Charts

(01:56)

Demo: Charts

(05:40)

Demo: Add a Chart

(06:21)

Summary

(00:32)
---