---
Microsoft PowerPoint 2013, Part 1: Get Aquainted
---
---
Watch trailer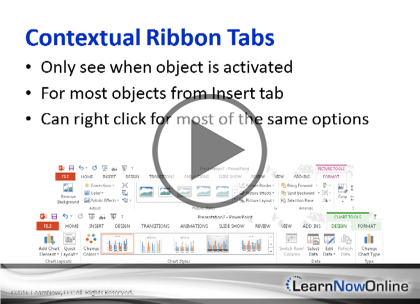 ---
Course at a glance
Included in these subscriptions:
Creative Design Power Pack
Power Pack Plus
---
| | | |
| --- | --- | --- |
| | Release date | 1/9/2017 |
| | Level | Beginner |
| | Runtime | 1h 55m |
| | Published eBooks | N/A |
| | Hands-on labs | N/A |
| | Sample files | Included |
| | Exams | Included |
---
---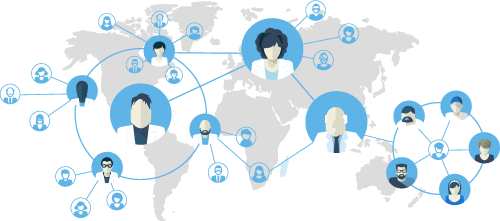 Enterprise Solutions
Need reporting, custom learning tracks, or SCORM? Learn More
---
---
Course description
Productivity expert Leeanne McManus demonstrates the best way to get started in PowerPoint by exploring all the different areas of the PowerPoint interface and how they can be best utilized. She will show you the best ways to modify and use interface features, including templates, and how to give your presentation the best look for your use.
Prerequisites
This course assumes that students are familiar with the basic use of Windows and common use of the mouse and keyboard. No prior experience with Word is assumed.
Meet the expert
Leeanne McManus is a nationally renowned trainer, facilitator, and productivity expert who has conducted thousands of sessions over the past decade. While widely recognized for helping end-users, departments, and organizations learn how to maximize their software products, most notably Office 365 and Adobe, Leeanne also facilitates sessions to enhance productivity and performance through soft skills development. Her professional background includes Human Resources, Operations, and Talent and Development.
---
Course outline
---
---
Introduction
Getting Familiar (25:09)
Introduction

(00:24)

Getting Familiar

(02:10)

Navigating the Ribbon Tab

(01:40)

The Quick-Access Toolbar

(00:33)

Contextual Ribbon Tabs

(01:50)

Status Bar

(01:13)

Changing Views

(01:18)

Demo: Navigating PowerPoint

(04:25)

Demo: Ribbon Tabs

(03:20)

Demo: The Ribbon

(07:24)

Summary

(00:49)
Sign into Office 365 (10:03)
Introduction

(00:19)

Sign into Office 365

(01:47)

Demo: Sign into Office 365

(03:15)

Demo: Office 365 Account

(04:19)

Summary

(00:21)
Drop Down, Dialog, and Gallery (12:33)
Introduction

(00:30)

Understanding Drop Downs

(01:27)

Opening a Dialog Box

(01:00)

Expanding Galleries

(01:13)

Demo: Drop Downs

(01:46)

Demo: Dialog Boxes

(02:37)

Demo: Galleries

(03:29)

Summary

(00:26)
Understanding the Backstage (24:16)
Introduction

(00:33)

Understanding the Backstage

(00:55)

Start New or with a Template

(00:36)

Open Recent Files/Locations

(01:08)

Pin Files

(00:35)

Add Locations

(00:28)

Location Examples

(00:51)

Save and Save As

(00:47)

Share Options

(01:34)

Export and Change File Type

(00:40)

Account and Product Info

(01:32)

Options/Manage PowerPoint

(00:46)

Demo: Info, New, and Open

(04:53)

Demo: Save and Others

(03:46)

Demo: Account and Options

(04:42)

Summary

(00:22)
Templates (11:30)
Introduction

(00:23)

Begin with a Blank Template

(00:46)

Search for a Template

(00:54)

Start New or with a Template

(00:43)

Demo: Templates

(05:31)

Demo: Browsing Templates

(02:46)

Summary

(00:23)
Customization (20:41)
Introduction

(00:22)

Customizing the Enivronment

(02:12)

Customizing the Ribbon

(00:34)

Customizing the QAT

(01:24)

Demo: Show and Hide Ribbon

(02:54)

Demo: Quick Access Toolbar

(04:27)

Demo: Customize the QAT

(02:23)

Demo: Customize Ribbon Tabs

(05:55)

Summary

(00:26)
Global Changes (11:29)
Introduction

(00:19)

Options/Manage PowerPoint

(00:52)

Demo: Global Settings

(04:59)

Demo: More Global Settings

(04:55)

Summary

(00:22)
---