---
---
Course at a glance
Included in these subscriptions:
Creative Design Power Pack
Power Pack Plus
---
Release date
9/22/2005
Level
Beginner
Runtime
15h 18m
Published eBooks
Included
Hands-on labs
N/A
Sample files
Included
Exams
Included
Platform

Internet Explorer

Only
---
---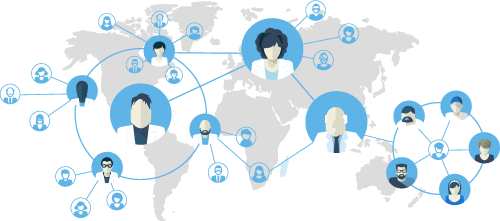 Enterprise Solutions
Need reporting, custom learning tracks, or SCORM? Learn More
---
---
Course description
Tap into the strength of Microsoft Office XP as AppDev experts Joe Habraken and Jan Fransen demonstrates why Word, Excel, and Outlook are the most powerful and widely used office software suite.
Meet the expert

Jan Fransen has been working to educate people in the best ways to use Microsoft products for more than 15 years. She's written both data-based and document-based applications for large and small companies and has helped hundreds of Office users and developers get started on the right foot through public and onsite training classes. As a writer, Jan has developed training courseware, contributed to books on Microsoft Office, written white papers for publication on MSDN, and created samples designed to help developers get up to speed quickly on new Microsoft products and features.
---
Course outline
---
---
Office XP Overview
Windows XP (16:24)
Introduction

(00:56)

Windows Desktop

(00:25)

Desktop Geography

(00:41)

Taskbar

(00:31)

System Tray

(00:15)

Start Button

(00:57)

Launching an Application

(00:29)

Launching Wordpad

(01:42)

Minimize / Maximize

(00:44)

Multiple Applications

(02:02)

Arranging Icons

(00:45)

Arrange Icons By

(00:25)

Display Properties

(00:49)

Settings

(01:02)

Personal Folders

(01:24)

My Computer

(00:40)

Sorting Files

(01:51)

Summary

(00:37)
Exploring the Web (09:56)
Introduction

(00:23)

Moving Around in IE

(01:06)

Menus/Toolbars

(00:26)

Surfing the Web

(01:33)

Forward and Back

(00:48)

Set a Home Page

(00:19)

Selecting a Page

(00:35)

Setting Internet Options

(00:37)

Cookies and Temp Files

(01:21)

Specify a Link

(00:51)

E-mail a Link

(01:25)

Summary

(00:27)
Using E-Mail (11:05)
Introduction

(00:38)

Overview

(00:31)

Creating an E-Mail

(00:41)

Addressing an E-Mail

(01:31)

Attaching Files

(00:33)

Sending a Message

(00:21)

Reading E-Mail

(01:00)

Replying to E-Mail

(00:31)

Deleting E-Mail

(00:51)

Open Attachments

(01:09)

Save Attachments

(00:46)

Sorting E-Mail

(00:39)

Finding Messages

(01:22)

Summary

(00:25)
What"s in Office XP (11:00)
Introduction

(00:40)

Microsoft Word

(02:03)

Microsoft Excel

(01:46)

Microsoft PowerPoint

(01:54)

Microsoft Access

(02:48)

Microsoft Outlook

(01:30)

Summary

(00:16)
Microsoft Word XP (10:47)
Introduction

(00:25)

Create a Document

(00:55)

General Templates

(01:09)

Wizards

(01:19)

Format Text

(02:26)

Insert a Graphic

(01:44)

Change Page Setup

(00:48)

Print Preview

(01:28)

Summary

(00:27)
Microsoft Outlook XP (11:15)
Introduction

(00:35)

Navigating in Outlook

(00:54)

E-Mail

(01:50)

Calendar

(02:03)

Contacts

(02:25)

Tasks

(01:59)

Notes

(01:03)

Summary

(00:23)
Windows XP
Windows XP Basics (03:32)
Introduction

(00:49)

Starting Windows XP

(00:25)

Exploring the Desktop

(01:44)

Summary

(00:33)
Windows Programs (09:32)
Introduction

(00:40)

Pin an App to Start Menu

(01:47)

Resize a Window

(01:11)

Minimize a Window

(00:11)

Multiple Applications

(02:01)

Playing Music

(02:00)

Media Player Skins

(00:56)

Summary

(00:44)
Customizing the Desktop (10:46)
Introduction

(00:33)

Icons

(01:15)

Task Bar

(02:43)

Desktop Settings

(02:50)

Adjust Volume

(01:22)

Date and Time

(01:23)

Summary

(00:37)
Windows Help (05:44)
Introduction

(00:28)

Help and Support Center

(00:27)

Select a Help Topic

(00:54)

Use the Search Box

(00:52)

Adding Topics to Favorites

(01:32)

The ? Help Button

(01:05)

Summary

(00:21)
Using Files (13:17)
Introduction

(00:27)

Personal Folders

(01:33)

My Computer

(01:27)

Sorting Files

(01:06)

Creating Folders

(02:11)

Deleting Files-Folders

(01:25)

Copy-Move Files

(00:24)

Send To

(02:33)

Recycle Bin

(01:08)

Summary

(00:58)
Fine Tuning Windows (15:05)
Introduction

(00:26)

Windows Update

(01:16)

Critical Updates

(01:04)

Create a Restore Point

(01:55)

Restore Computer

(01:42)

Control Panel

(01:53)

Accessability

(02:00)

Disk Cleanup

(02:06)

Personal Firewall

(01:53)

Summary

(00:45)
Internet Explorer
Internet Basics (05:07)
Introduction

(00:44)

Launching IE

(00:59)

Get Familiar with IE

(01:13)

Favorite Site

(01:30)

Summary

(00:39)
Using Hyperlinks (12:18)
Introduction

(00:36)

Text Hyperlinks

(01:31)

Graphic Hyperlinks

(00:31)

Navigation Buttons

(00:43)

Type a Web Address

(01:44)

Add a Favorite Site

(00:45)

Links Folders

(01:29)

Organize Favorites

(01:47)

Links Toolbar

(01:10)

View Menu

(01:29)

Summary

(00:28)
History List (03:38)
Introduction

(00:32)

Access History List

(00:34)

Expand History List

(01:15)

Clear History List

(00:43)

Summary

(00:32)
Searching the Web (06:50)
Introduction

(00:41)

Search within IE

(01:17)

Search Results

(01:33)

Search with Google

(01:51)

Search Engines Explained

(00:57)

Summary

(00:28)
Pictures and Files (05:51)
Introduction

(00:37)

Copy a Picture

(01:20)

Save Picture As

(00:56)

Downloading Files

(01:19)

Save As Dialog

(01:09)

Summary

(00:27)
Internet Explorer Options (06:01)
Introduction

(00:27)

Program Settings

(00:42)

Delete Temp Files

(01:11)

Content Advisor

(01:45)

Programs

(01:19)

Summary

(00:35)
Configuring Outlook Express (09:10)
Introduction

(00:29)

Explore Outlook Express

(01:06)

Add an E-mail Account

(02:20)

POP3 Mail

(02:43)

Address Book

(01:52)

Summary

(00:37)
Composing E-Mail (06:29)
Introduction

(00:37)

Create an E-Mail

(01:28)

Subject and Body

(01:03)

Formatting and Fonts

(00:47)

Attach Files

(00:49)

Draft Messages

(01:02)

Summary

(00:39)
Receiving E-Mail (09:54)
Introduction

(00:28)

Receiving E-Mail

(01:50)

Saving Attachments

(00:19)

Deleting Messages

(01:00)

Handling Spam

(02:54)

Managing E-Mail

(00:14)

Sorting E-Mail

(00:46)

Creating Folders

(00:38)

Moving E-Mail

(01:07)

Summary

(00:35)
Word 2002 - 1
Word Basics (20:17)
Introduction

(00:36)

Exploring Word

(02:54)

Custom Menus-Toolbars

(01:19)

Show Full Menus

(01:41)

Create a Document

(01:33)

New Blank Document

(01:45)

Templates

(02:36)

Wizards

(04:26)

Saving Documents

(02:06)

Open a Document

(00:37)

Summary

(00:39)
Formatting Text (33:57)
Introduction

(00:34)

Default Font

(01:52)

Change Font Attributes

(02:37)

Format Painter

(01:43)

Font Dialog Box

(02:11)

Set a New Default Font

(01:44)

Formatting Toolbar

(01:59)

Aligning Text

(04:58)

Show/Hide

(01:26)

Paragraph Dialog Box

(01:54)

Borders and Shading

(00:34)

Add Border to Text

(04:20)

Undo

(00:54)

Page Border

(02:26)

Zoom Tool

(00:58)

Shading

(03:01)

Summary

(00:38)
Spelling (12:52)
Introduction

(00:44)

Proof As You Type

(03:09)

Spelling and Grammar

(03:42)

Thesaurus

(02:13)

AutoCorrect

(02:20)

Summary

(00:42)
Tabs and Rulers (22:16)
Introduction

(00:30)

Normal View

(01:36)

Types of Tabs

(03:13)

Removing Tabs

(00:38)

Tab Dialog Box

(02:04)

Indents

(03:17)

Setting Margins

(05:15)

Page Breaks

(02:59)

Line Spacing

(02:04)

Summary

(00:36)
Inserting Pictures (08:13)
Introduction

(00:23)

Clip Art

(02:46)

Resize Art

(01:37)

Insert Picture from File

(01:13)

Crop Images

(01:36)

Summary

(00:36)
Printing (05:37)
Introduction

(00:28)

Print Preview

(00:52)

Preview Multiple Pages

(00:47)

Print Settings

(01:39)

Print Options

(01:05)

Summary

(00:43)
Word 2002 - 2
Working in Word (16:54)
Introduction

(00:41)

Show Full Menus

(02:02)

Show Large Icons

(00:24)

Quick Look at Task Pane

(00:50)

Switch Between Documents

(01:16)

Smart Tag Actions

(01:57)

Using Word Help

(00:53)

Turn Off Office Assistant

(00:42)

Using Views

(01:35)

Moving Text Around

(01:22)

Office Clipboard

(03:01)

Undo and Redo

(01:41)

Summary

(00:25)
Working with Tables (13:42)
Introduction

(00:39)

Create a Table

(01:18)

Use Draw Table Tool

(01:11)

Enter Text into a Table

(01:33)

Select Parts of a Table

(01:37)

Insert Columns, Rows, Cells

(01:44)

Adjust Columns, Rows

(00:47)

Use AutoFit

(01:45)

Delete Tables, Columns, Rows, Cells

(01:26)

Copy, Move, Resize Tables

(01:12)

Summary

(00:24)
Formatting Tables (16:41)
Introduction

(00:36)

Sort Tables

(02:40)

Apply Borders, Shading

(02:05)

Merge and Split Cells

(02:13)

Change Text Alignment

(00:58)

Rotate Text in a Table

(01:44)

Formulas and Functions

(03:14)

Table Properties

(00:34)

Nesting Tables

(02:15)

Summary

(00:20)
Special Text Features (09:01)
Introduction

(00:25)

Insert Symbols

(01:46)

Create and Insert AutoText

(01:13)

Change and Remove AutoText

(01:21)

Replace Document Text

(02:35)

Navigational Tools

(01:22)

Summary

(00:16)
Borders and Graphics (10:10)
Introduction

(00:29)

Apply Page Borders

(01:34)

Apply Borders and Shading

(02:16)

Draw/Change Lines/Objects

(03:42)

Use the Drawing Grid

(01:47)

Summary

(00:20)
Word 2002 - 3
Working with Sections (12:20)
Introduction

(00:36)

Create a Section

(01:35)

Paper Size and Orientation

(00:59)

Change Vertical Alignment

(01:45)

Headers and Footers

(04:32)

Create Columns

(02:30)

Summary

(00:19)
Special Features (11:51)
Introduction

(00:22)

Bullets and Numbered Lists

(03:57)

Numbered Outlines

(03:02)

Footnotes and Endnotes

(04:13)

Summary

(00:17)
Merge Documents (16:33)
Introduction

(00:35)

Merge Terms

(00:41)

Merge Wizard

(04:05)

Merge Doc from Scratch

(06:00)

Mail Merge Toolbar

(04:52)

Summary

(00:17)
Edit Merge Documents (11:00)
Introduction

(00:22)

Modify Records in DS

(02:36)

Customize Data Source

(01:54)

Create Mailing Labels

(03:10)

Filter/Sort Data Source

(02:34)

Summary

(00:21)
Styles and Themes (15:59)
Introduction

(00:25)

Create a Style

(02:39)

Use a Style

(04:43)

Edit a Style

(01:07)

Merge Styles

(02:10)

Use the Style Gallery

(01:01)

Create Styles Automatically

(01:20)

Change Styles by Example

(00:52)

Apply a Theme

(01:24)

Summary

(00:12)
Word 2002 - 4
Working with Templates (07:08)
Introduction

(00:43)

Use Templates

(01:34)

Create a Template

(02:50)

Edit a Template

(01:32)

Summary

(00:27)
Working with Fields (14:14)
Introduction

(00:37)

Inserting Fields

(01:47)

Display Field Codes

(00:45)

Update a Field

(00:51)

Edit a Field

(00:52)

Create Table of Contents

(03:05)

Create an Index

(02:24)

IF Field in Mail Merge

(01:56)

FILLIN Field

(01:34)

Summary

(00:19)
Working with Macros (10:25)
Introduction

(00:27)

Record a Macro

(02:59)

Run a Macro

(00:35)

Edit a Macro

(01:27)

Macro to Shortcut Key

(00:58)

Macro to Menu or Toolbar

(02:38)

Delete a Macro

(00:57)

Summary

(00:22)
Creating Forms (07:58)
Introduction

(00:30)

Design a Form

(00:31)

Place a Form Field

(00:48)

Change Form Fields

(02:50)

Add Help Text to a Field

(00:58)

Protect a Form

(00:35)

Use a Form

(01:22)

Summary

(00:19)
Working with Graphics (11:54)
Introduction

(00:21)

Wrap Text Around Graphics

(02:35)

Select Graphics

(00:22)

Manipulate Graphics

(04:01)

Linked Text Boxes

(03:00)

Create Watermarks

(01:16)

Summary

(00:15)
Worksheets, Charts, Diagrams (11:15)
Introduction

(00:27)

Insert Excel Data

(01:59)

Create a Chart

(02:11)

Modify a Chart

(01:17)

Import Excel Data

(01:05)

Import Excel Chart

(01:51)

Insert Diagrams

(02:01)

Summary

(00:19)
Collaborative Tools (08:12)
Introduction

(00:26)

Understand Collab. Tools

(02:19)

Track Document Changes

(00:20)

Accept/Reject Tracked Changes

(01:35)

Save Document Versions

(01:00)

Merge Document Changes

(02:14)

Summary

(00:14)
Excel 2002 - 1
Excel Basics (08:32)
Introduction

(01:15)

Start Excel

(00:45)

Excel Window

(01:04)

Change Default Settings

(01:26)

Worksheet Geography

(03:25)

Summary

(00:35)
Building a Workbook (06:31)
Introduction

(00:36)

Templates

(02:58)

Worksheet Navigation

(02:15)

Summary

(00:41)
Formatting Worksheets (18:15)
Introduction

(00:55)

Formatting Values

(02:42)

Format Cells

(01:02)

Labels

(01:36)

Column Width

(01:19)

Format Labels

(01:04)

Row Height

(01:01)

Insert/Delete Columns

(02:53)

Rows

(00:52)

Borders and Colors

(04:12)

Summary

(00:35)
Using Formulas (09:41)
Introduction

(00:47)

Create a Formula

(03:03)

Relative Referencing

(05:07)

Summary

(00:42)
Using Functions (16:36)
Introduction

(00:57)

Using Functions

(01:27)

Statistical Functions

(04:42)

Min Max Avg

(00:56)

Financial Functions

(03:52)

Absolute Reference

(01:37)

Present Value

(02:01)

Summary

(01:01)
Working with Sheets (03:16)
Introduction

(00:35)

Rename a Sheet

(01:07)

Move a Sheet

(00:25)

Insert a Sheet

(00:19)

Delete a Sheet

(00:18)

Summary

(00:29)
Creating Charts (05:49)
Introduction

(00:44)

Select a Range

(00:59)

Chart Wizard

(02:36)

Move / Resize a Chart

(00:48)

Summary

(00:40)
Printing (06:05)
Introduction

(00:38)

Print Preview

(01:24)

Page Setup

(01:50)

Print Area

(01:31)

Summary

(00:41)
Excel 2002 - 2
Getting Started in Excel (11:37)
Introduction

(00:29)

Personalized Menus and Toolbars

(03:08)

Use Task Panes

(01:11)

Manage Workbooks

(01:44)

Use Smart Tags

(02:16)

Use Excel Help

(01:34)

Save/Close a Workbook

(00:52)

Summary

(00:19)
Edit Workbooks (08:07)
Introduction

(00:23)

Edit Cell Contents

(01:08)

Clear Cell Contents

(01:02)

Using Undo and Redo

(00:50)

Using Find and Replace

(01:34)

Work with AutoCorrect

(01:35)

Check Spelling

(01:12)

Summary

(00:21)
Formulas and Constant Values (12:55)
Introduction

(00:22)

Range Finder

(02:34)

Formula Error Checking

(03:27)

Collect / Copy / Move / Paste

(04:39)

AutoFill

(01:30)

Summary

(00:20)
Formatting Worksheets (07:26)
Introduction

(00:23)

Align Cell Contents

(02:19)

Merge Cells

(02:00)

Create Header/Footer

(01:58)

Print a Worksheet

(00:25)

Summary

(00:19)
Modify Columns/Rows (04:12)
Introduction

(00:18)

Use AutoFit

(01:00)

Hide Columns/Rows

(01:00)

Custom Worksheet Views

(01:37)

Summary

(00:15)
Working with Worksheets (11:23)
Introduction

(00:21)

Edit a Group

(02:40)

Create Linked Formulas

(00:29)

Use 3-D References

(04:07)

Protect Workbooks/Sheets

(03:26)

Summary

(00:18)
Working with Functions (10:41)
Introduction

(00:18)

Named Ranges

(04:33)

Relative Names

(02:48)

Custom Zoom

(00:56)

Use Functions

(01:52)

Summary

(00:12)
Excel 2002 - 3
Format and Data Validation (20:07)
Introduction

(00:25)

Conditional Formatting

(03:56)

Data Validation

(09:08)

Custom Formats

(02:15)

Auditing/Error Checking

(04:06)

Summary

(00:15)
Creating Charts (12:09)
Introduction

(00:22)

Modify Charts

(06:25)

Change Chart Type

(02:03)

Change Chart Options

(01:06)

Add/Remove Data Series

(01:06)

Change Data with a Chart

(00:50)

Summary

(00:15)
Work with Charts (07:03)
Introduction

(00:18)

Use Text Boxes

(01:54)

Format Chart Elements

(03:52)

Print Charts

(00:32)

Summary

(00:25)
Advanced Charts (09:10)
Introduction

(00:19)

3-D Charts

(03:09)

Combination Chart

(01:39)

Complex Pie Charts

(01:43)

Create a Pictograph

(01:58)

Summary

(00:20)
Using List Features (08:22)
Introduction

(00:27)

Use a List

(01:04)

Use AutoComplete

(00:53)

Sort a List

(01:38)

Use a Data Form

(02:03)

Filter List with AutoFilter

(01:53)

Summary

(00:21)
Styles and Templates (11:25)
Introduction

(00:29)

Create and Use Styles

(02:34)

Merge Styles

(01:56)

Use Templates

(01:42)

Create Templates

(04:23)

Summary

(00:18)
Advanced Functions (17:32)
Introduction

(00:23)

Work with Functions

(01:50)

The IF Function

(05:45)

Table Lookup Functions

(04:07)

Text Functions

(02:08)

One-Input Data Tables

(01:58)

Two-Input Data Tables

(01:06)

Summary

(00:11)
Excel 2002 - 4
Analyzing Data (19:01)
Introduction

(00:23)

Automatic Outlining

(01:56)

Consolidating Info

(02:27)

Insert Subtotals

(04:54)

Create Advanced Filter

(06:27)

Use Database Functions

(02:30)

Summary

(00:20)
Using PivotTables (07:01)
Introduction

(00:20)

PivotTable and PivorChart

(03:10)

Lay Out a PivotTable

(00:20)

Modify PivotTable Fields

(00:24)

Work with Page Fields

(01:15)

Refresh a PivotTable

(01:11)

Summary

(00:17)
Enhancing PivotTables (13:55)
Introduction

(00:26)

Format a PivotTable

(02:30)

Summary Functions

(03:35)

Sort Items

(00:47)

Group Data

(01:14)

Use AutoShow

(00:43)

Create a Calculated Field

(01:34)

Create a Calculated Item

(01:04)

Create Charts

(01:46)

Summary

(00:13)
Data Analysis Tools (10:23)
Introduction

(00:29)

Create Scenarios

(03:28)

Work with Scenarios

(00:51)

Use Goal Seek

(01:57)

Understanding Solver

(01:10)

Define a Problem

(00:58)

Solve a Problem

(00:23)

Results/Alternate Solutions

(00:46)

Summary

(00:17)
Working with Macros (08:35)
Introduction

(00:27)

Record a Macro

(04:12)

Execute a Macro

(01:09)

Work with Macro Buttons

(02:25)

Summary

(00:21)
Shared Workbooks (07:49)
Introduction

(00:40)

Configure Shared Wkbk

(00:45)

Highlight Tracked Changes

(02:11)

Review Changes

(02:20)

Remove Wkbk from Share

(00:25)

Merge Workbooks

(01:07)

Summary

(00:19)
Special Features (07:13)
Introduction

(00:51)

Import/Export Data

(03:54)

Hypertext Links

(02:07)

Summary

(00:20)
Outlook 2002 - 1
Outlook Basics (44:30)
Introduction

(00:58)

Start Outlook

(01:00)

Outlook Today

(01:14)

View Folders

(01:04)

E-Mail Configuration

(05:58)

View Accounts

(01:28)

Compose a Message

(03:47)

Format a Message

(02:12)

Attach a Message

(01:19)

Send a Message

(00:59)

Received E-Mail

(00:46)

Save an Attachment

(01:00)

Reply to E-Mail

(01:38)

Sent Items

(00:37)

Forward a Message

(02:21)

Manage Messages

(00:19)

Delete Messages

(00:52)

Create a Folder

(02:01)

Move a Message

(00:54)

Save a Draft

(01:53)

Organize Tool

(06:11)

Message Options

(02:07)

Flag a Message

(01:14)

Find

(01:46)

Summary

(00:38)
Contacts (06:16)
Introduction

(00:39)

Create a Contact

(04:10)

Views of Contacts

(00:48)

Summary

(00:38)
Calendar (05:45)
Introduction

(00:26)

Navigate the Calendar

(01:03)

Create an Appointment

(02:06)

Recurring Appointment

(01:37)

Summary

(00:30)
Task List (04:17)
Introduction

(00:28)

Enter a Task

(01:58)

View Tasks

(01:31)

Summary

(00:18)
Notes (04:19)
Introduction

(00:37)

Create a Note

(01:35)

View Notes

(01:31)

Summary

(00:35)
Printing (04:20)
Introduction

(00:34)

Print Calendar

(01:42)

Print Dialog Box

(00:59)

Printing Items

(00:40)

Summary

(00:24)
Outlook 2002 - 2
Communicating with Others (13:37)
Introduction

(00:28)

Send Message to Contact

(01:34)

Distribution Lists

(02:53)

Planning Meetings

(05:39)

Assign Tasks

(02:50)

Summary

(00:10)
Customizing Outlook (09:30)
Introduction

(00:21)

Customize Outlook Today

(02:27)

Change Outlook Toolbar

(00:55)

Change Outlook Defaults

(00:16)

Add a Custom Signature

(01:45)

Organize with Rules Wizard

(03:33)

Summary

(00:11)
Special Outlook Features (11:41)
Introduction

(00:20)

Work with Views

(05:18)

Track Contact Activity

(00:52)

Create a Mail Merge

(02:12)

Clean Up Your Mailbox

(01:32)

Use AutoArchive

(01:14)

Summary

(00:10)
Exchange Features (10:37)
Introduction

(00:19)

Recall a Message

(01:19)

Out of Office Assistant

(02:27)

Voting Buttons

(04:11)

Create/Use Delegates

(00:04)

Grant Permissions

(01:50)

Summary

(00:25)
---