---
Microsoft Office 2010: Excel
---
---
Course at a glance
Included in these subscriptions:
Creative Design Power Pack
Power Pack Plus
---
| | | |
| --- | --- | --- |
| | Release date | 3/30/2011 |
| | Level | Beginner |
| | Runtime | 3h 41m |
| | Published eBooks | N/A |
| | Hands-on labs | N/A |
| | Sample files | N/A |
| | Exams | Included |
---
---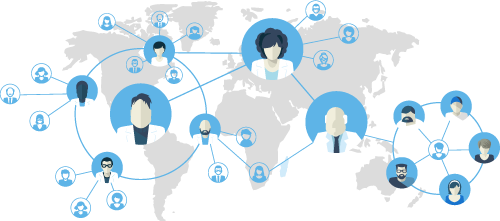 Enterprise Solutions
Need reporting, custom learning tracks, or SCORM? Learn More
---
---
Course description
Microsoft Office Excel 2010 is a spreadsheet program that you use to calculate and present data. It features the Ribbon, which replaces the menus and toolbars used in earlier versions of Excel. We will show you how to use the Ribbon as you learn to add data to worksheets, create formulas, and format worksheet appearance. With the advanced features of Excel 2010, you can create more powerful formulas, give worksheets a more professional look, and present your data with more impact. We will show you how to work with multiple worksheets, analyze data, format data with Styles, add page features, and create charts. You will also see how to customize Excel to suit the way you work.
Prerequisites
This course assumes that students have some knowledge of working on a computer and are familiar with the Windows Vista or later operating Systems. The students should have an installed version of Microsoft Office 2010 on their computer in order to practice the techniques and steps shown in this course.
Meet the expert

Stuart Rosen is an instructional designer, writer, and trainer with more than 20 years of experience creating technical, procedural, sales, human relations, and academic training. He has provided training for a wide variety of software applications, including Microsoft Word, Excel, PowerPoint, Access, and Outlook, as well as applications for digital imaging and web design. Stuart has also provided training for numerous custom corporate applications.
---
Course outline
---
---
Entering Data and Formulas
Working with Excel (07:29)
Introduction

(01:01)

Opening Excel

(00:23)

Tour of Excel

(00:59)

Ribbon

(00:25)

Home Tab

(00:22)

Insert Tab

(00:12)

Page Layout Tab

(00:15)

Formulas Tab

(00:23)

Data Tab

(00:10)

Review Tab

(00:08)

View Tab

(00:12)

Status Bar

(00:21)

Help

(02:15)

Summary

(00:18)
Entering Data (13:40)
Introduction

(00:29)

Tour of a Worksheet

(01:52)

Create a Worksheet

(02:09)

Auto Correct

(00:36)

Auto Fill Feature

(02:14)

Entering Data

(02:14)

Auto Calculate

(00:24)

Excel Options

(00:55)

Saving

(01:59)

Summary

(00:44)
Creating and Copying Formulas (17:05)
Introduction

(00:30)

Creating a Formula

(00:49)

Manual Formula

(01:28)

Sum Function

(01:37)

Coping a Formula

(01:57)

Auto Sum Button

(00:39)

Auto Fill with Formulas

(00:29)

Formula Correction

(00:41)

Error Checking

(02:18)

Calculating Percentage

(02:37)

Clipboard

(03:13)

Summary

(00:41)
Using Formula Options (17:34)
Introduction

(00:53)

Names in Formulas

(02:29)

Average Formulas

(01:38)

Drag and Drop

(01:31)

Copy - Drag and Drop

(00:42)

Relative + Absolute

(03:54)

Editing a Formula

(01:39)

Auto Recalculation

(02:12)

Auditing Formulas

(01:59)

Summary

(00:34)
Working with Documents (08:42)
Introduction

(00:32)

Opening a Workbook

(01:46)

Multiple Open Workbooks

(02:37)

Displaying Multiple Workbooks

(01:22)

Creating a New Workbook

(01:28)

Exiting Excel

(00:38)

Summary

(00:16)
Formatting Worksheet Data (17:41)
Introduction

(00:37)

Opening Excel

(01:16)

Inserting a Row

(01:40)

Insert a Heading

(02:25)

Deleting a Row

(00:25)

Insert a Column

(00:23)

Format Cells

(04:00)

Format Painter

(01:54)

Adjusting Width

(01:54)

Centering Text

(00:30)

Merging Cells

(01:03)

Align Text

(01:08)

Summary

(00:19)
Enhancing, Multiple Worksheets and Customizing
Enhancing Worksheet Appearance (10:14)
Introduction

(00:29)

Formatting Text

(03:32)

Coloring Text

(00:41)

Adding a Fill Color

(00:21)

Adding Boarders

(00:55)

Drawing Boarders

(00:53)

Different Line Styles

(00:30)

Clearing Boarders

(02:31)

Summary

(00:18)
Using Multiple Worksheets (14:47)
Introduction

(00:32)

Multiple Worksheets

(00:54)

Renaming Worksheets

(02:03)

Summarizing Data

(00:10)

Insert Worksheet

(00:28)

Copying a Worksheet

(00:46)

Adding a worksheet

(02:49)

Data from Worksheets

(03:21)

Updating Data

(00:19)

Viewing Worksheets

(03:08)

Summary

(00:12)
Customizing Excel (16:15)
Introduction

(00:24)

Excel Options

(00:23)

General Options

(00:32)

Formula Options

(00:33)

Proofing Options

(00:17)

Save Options

(00:45)

Language Options

(00:11)

Advanced Options

(00:43)

Quick Access Toolbar

(02:55)

Customize Ribbon

(03:43)

Hiding the Ribbon

(01:24)

Helpful Tip

(01:19)

Customize Status Bar

(02:39)

Summary

(00:21)
Laying Out and Printing (29:23)
Introduction

(00:30)

Formatting Date

(01:38)

Adjusting Column Width

(01:36)

Cell Styles

(00:38)

Table Style

(03:31)

Wrapping text

(01:11)

Check Spelling

(01:05)

Find and Replace

(01:20)

Navigate in a Worksheet

(01:00)

Split Screen

(01:43)

Freeze Panes

(00:59)

Zoom Feature

(01:43)

Printing

(00:43)

Page Layout

(02:48)

Print Preview

(01:02)

Page Orientation

(01:25)

Page Breaks

(02:25)

Views

(01:26)

Templates

(01:46)

Summary

(00:44)
Managing-Analyzing Data and Graphics
Managing Data (14:55)
Introduction

(00:32)

Opening an Excel file

(00:34)

Protect Workbook

(01:09)

Check for Issues

(00:17)

Manage Versions

(00:16)

Data Base Table

(00:43)

Sorting

(03:22)

Filter

(01:41)

Custom Filters

(01:47)

Hide

(01:28)

Conditional Formatting

(02:41)

Summary

(00:19)
Analyzing Data (16:57)
Introduction

(00:28)

Pivot Table

(04:54)

Sorting in Pivot Table

(00:43)

Pivot Table Tools

(02:46)

Spark Lines

(03:39)

Validate Data

(04:10)

Summary

(00:15)
Using Functions (15:11)
Introduction

(00:37)

Excel Functions

(06:36)

Date and Time Function

(04:43)

Text Functions

(02:53)

Summary

(00:20)
Adding Charts and Graphics (21:17)
Introduction

(00:30)

Creating a Chart

(01:58)

Chart Types

(00:52)

Changing Data

(00:30)

Design Tab

(00:16)

Layout Tab

(00:28)

Format Tab

(00:11)

Chart Layouts

(00:26)

Chart Styles

(00:48)

Title the Chart

(00:54)

Legend

(01:23)

Moving and Resizing

(00:52)

Adding Graphic

(01:45)

Word Art

(02:18)

Clip Art

(03:18)

Smart Art

(01:40)

Printing

(02:38)

Summary

(00:21)
---