---
Microsoft Desktop, Part 7: RD Gateway and Virtualization
---
---
Watch trailer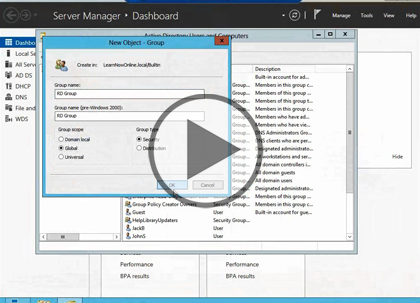 ---
Course at a glance
Included in these subscriptions:
Dev & IT Pro Video
Dev & IT Pro Power Pack
Power Pack Plus
---
Release date
12/29/2013
Level
Intermediate
Runtime
0h 59m
Platform

Major browsers on Windows

Major browsers on Mac OSX

Mobile Devices

Closed captioning
N/A
Transcript
N/A
eBooks / courseware
N/A
Hands-on labs
N/A
Sample code
N/A
Exams
Included
---
---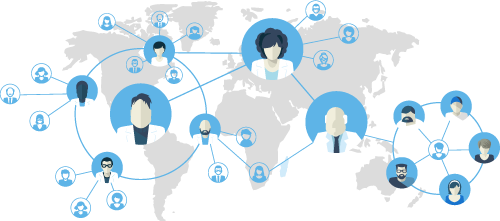 Enterprise Solutions
Need reporting, custom learning tracks, or SCORM? Learn More
---
---
Course description
In a corporate network there may be requirements from clients to remotely access virtual desktops, known as VDs, session based desktops and other applications. We can configure these tasks for clients by using server role services such as Remote Desktop Gateway and RD Web Access, both provided by Microsoft. Perhaps we have a lack of office space to deploy physical desktops. Maybe we want to enable end users to access their systems using virtual machines over a cloud. To do this we can setup a desktop virtualization host infrastructure and provide an enhanced client experience. Through this course will get a better understanding the management of the RD Gateway and Web Access which will allow us to enable authorized users to connect to resources, such as RD session host servers, RD virtualization host servers and VDs on the corporate network. We will also get a clear understanding of how the RD virtualization host infrastructure and client experience will grant us better control over centralized resources and provide enhanced user experience regardless of where users are located.
Prerequisites
The course assumes that students have some familiarity with Microsoft Windows, basic networking concepts, and a fundamental understanding of computer hardware.
Prepare for certification
This course will help you prepare for:
70-415 Implementing a Desktop Infrastructure

This course will help you earn:
MCSE 2012: Desktop Infrastructure

Meet the expert

Chris Bell, MCITP, is an 18 year SQL Server veteran for both business intelligence and application development providing solutions for businesses, organizations and individuals. He is the founder and CEO of WaterOx Consulting, Inc., a provider of remote SQL Server consulting and services. Chris is also the founder and current President of the Washington DC chapter of PASS, and a member of the Board of Directors for CPCUG. Chris also frequently attends and presents at PASS events around the country, sharing his passion for all things SQL Server. In 2012, Chris was one of 5 finalists in the world for Red Gate's Exceptional DBA Award.
---
Course outline
---
---
RD Gateway and Web Access
RDRAP and RDCAP (12:27)
Introduction

(00:16)

RD Gateway

(01:20)

RD Gateway Key Features

(00:55)

RD RAP

(00:34)

RD CAP

(00:32)

Planning RD RAP & RD CAP

(00:59)

Demo: RD RAP

(04:26)

Demo: RD CAP

(03:11)

Summary

(00:10)
Certificates And NAP (13:21)
Introduction

(00:25)

Gateway Server Certificates

(00:38)

Planning Certificates

(00:32)

SSL Bridging

(01:07)

SSL Bridging Guidelines

(00:57)

NAP Integration

(01:15)

NAP Integration Guidelines

(00:51)

Demo: NAP integration

(05:12)

Demo: RD CAP Policy

(02:03)

Summary

(00:15)
RD Web Access (09:37)
Introduction

(00:15)

RD Web Access

(01:04)

RD Web Access Guidelines

(01:39)

RD Web Interface Customization

(00:40)

SSL

(01:05)

SSL Guidelines

(01:03)

SSO

(00:53)

SSO Guidelines

(00:46)

Demo: Configuring SSO

(01:59)

Summary

(00:09)
Configuring RD Virtualization (24:09)
Introduction

(00:19)

Host Infrastructure

(01:32)

Virtual Desktop Templates

(01:45)

Failover Clusters

(00:47)

HAVMs

(00:27)

HAVM Implementation

(00:49)

HAVM Planning Guide

(00:58)

Guest Resource Optimization

(01:10)

FairShare Feature

(01:42)

Placement Rules

(00:41)

Virual Network Optimization

(01:57)

Storage Optimizations

(01:05)

Storage Optimization Guidelines

(00:54)

RD Client Experience

(02:09)

Configuration Tasks

(00:59)

RemoteFX Role Service

(00:25)

Local Resource Redirection

(00:52)

Demo: Remote FX Configuration

(02:34)

Demo: Enabling Redirection

(02:42)

Summary

(00:11)
---