---
---
Course at a glance
Included in these subscriptions:
Dev & IT Pro Video
Dev & IT Pro Power Pack
Power Pack Plus
---
Release date
6/5/2012
Level
Beginner
Runtime
0h 54m
Platform

Major browsers on Windows

Major browsers on Mac OSX

Mobile Devices

Closed captioning
Included
Transcript
Included
eBooks / courseware
Included
Hands-on labs
N/A
Sample code
Included
Exams
Included
---
---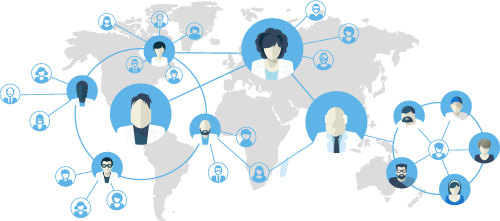 Enterprise Solutions
Need reporting, custom learning tracks, or SCORM? Learn More
---
---
Course description
The jQuery: Events Course will cover what is Model 0 and Model 2. The course will then cover the jQuery model and move into binding of event handlers, event instances, delegates and live binding. The course will end with custom events.
Prerequisites
Basic knowledge of computer programming in C++, C#, or Java.
Meet the expert

Michael Bibeault has been turning coffee into quality software since 1976 when he starting programming in BASIC on a Control Data Cyber. He is currently an Architect and Technical Lead at a company that manufactures residential gateways and set-top TV boxes. Bear has two Electrical Engineering degrees from the University of Massachusetts and has also taught in the Graduate Computer Engineering Program of that esteemed institution for a decade. Bear has co-authored four books: Ajax in Practice, Prototype and Scriptaculous in Action, jQuery in Action, and jQuery in Action, 2nd edition. He is also currently working on a 5th book with John Resig: Secrets of the JavaScript Ninja.
---
Course outline
---
---
jQuery: Events
Event Basics (24:54)
Introduction

(00:45)

Browser Event Models

(00:37)

Model 0

(02:05)

W3C Level 2 Event Model

(00:52)

Internet Explorer Model

(00:36)

Browser Models

(00:38)

Binding Event Handlers

(02:52)

Demo: Binding Event Handlers

(01:37)

Binding Event Handlers

(00:33)

Event Handling

(02:38)

Demo: Event Bubbling

(01:16)

Event Handling

(02:58)

Demo: Bubbling Again

(01:01)

Event Handling

(02:40)

Demo: Form Validation

(01:29)

Event Handling

(00:59)

Demo: Tracking Keys

(00:46)

Summary

(00:22)
Handling Events (29:14)
Introduction

(00:45)

Event Convenience Methods

(01:38)

Event Data

(02:29)

Triggering Events

(02:48)

Name-spacing Events

(01:29)

Unbinding Event Handlers

(03:09)

Event Delegation

(01:49)

Demo: Event Delegation

(00:46)

Event Delegation

(00:45)

Demo: Event Delegation 2

(00:44)

Event Delegation

(01:41)

Demo: Event Delegation 3

(00:31)

Pro-Active Binding

(03:08)

Demo: Pro-Active Binding

(01:46)

Custom Events

(02:06)

Demo: Custom Events

(00:51)

Custom Events

(00:22)

Single-Shot Binding

(00:47)

"Hover" Handling

(01:12)

Summary

(00:19)
---