---
Introduction to User eXperience, Part 2: Design Tools
---
---
Course at a glance
Included in these subscriptions:
Dev & IT Pro Video
Dev & IT Pro Power Pack
Power Pack Plus
---
Release date
6/20/2012
Level
Beginner
Runtime
2h 7m
Platform

Major browsers on Windows

Major browsers on Mac OSX

Mobile Devices

Closed captioning
N/A
Transcript
N/A
eBooks / courseware
N/A
Hands-on labs
N/A
Sample code
Included
Exams
Included
---
---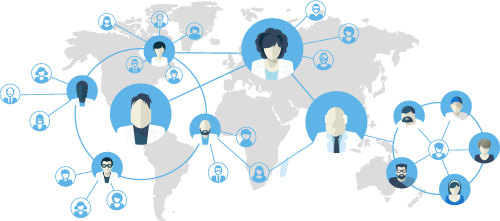 Enterprise Solutions
Need reporting, custom learning tracks, or SCORM? Learn More
---
---
Course description
In this course you will learn about the full spectrum of UX design and working with UX inside a variety of tools and techniques and more importantly focus on understanding the principles of UX design as applies to software applications.
Prerequisites
This course assumes that students have some programming and a background in building user interfaces on the Microsoft platform.
Meet the expert
David Kelley is a Silverlight MVP with over 10 years of experience building Targeted Customer eXperiences. He is currently the Principal User eXperience Architect for [wire] stone specializing in touch experiences such as digital price tags and Silverlight-based kiosks for retail. David publishes a blog called Hacking Silverlight and helps to run the Seattle Silverlight User Group and Interact Seattle, Seattle's Designer Developer Interaction Group.
---
Course outline
---
---
Intro to UX Design Tools
Paint (23:53)
Introduction

(00:35)

Mood Boards to Programming

(07:53)

Design World Tools

(02:28)

Demo: Paint.NET

(00:58)

Demo: Layers

(00:36)

Demo: Tools

(00:54)

Demo: Magic Wand

(01:16)

Demo: History & Tools

(03:33)

Demo: Color Picker Tool

(03:35)

Demo: Menus

(01:03)

Demo: Saving

(00:42)

Summary

(00:15)
Balsamiq Blend (53:03)
Introduction

(00:33)

Balsamiq

(03:14)

Demo: Control Types

(03:45)

Demo: Containers

(03:59)

Demo: Toolbar

(01:43)

Demo: Expression Blend Primer

(05:12)

Demo: Design Surface

(04:13)

Demo: Layout properties

(03:29)

Demo: Transforms

(03:07)

Demo: Copying Styles

(03:40)

Summary

(00:23)

Introduction

(00:52)

Glueing Adobe and Microsoft

(06:26)

Best Practices Design Deliverables

(01:24)

Demo: Expression Blend

(05:23)

Demo: Selection Browser

(03:06)

Demo: Split View

(02:16)

Summary

(00:12)
Design Tools Adobe, Design, and Process
Where Do We Go From Here? (14:26)
Introduction

(00:25)

Where do we go from here?

(01:36)

Back to the mood board

(02:25)

The UX Design and QA...

(03:52)

On Designing

(04:45)

Examples

(01:07)

Summary

(00:13)
Creative Process (35:37)
Introduction

(00:44)

The Creative Process

(01:30)

Understanding Emotions

(04:02)

Using Behavior Response

(03:51)

Emotional Experience Build

(00:30)

Robert Pluchiks Emotional Wheel

(00:48)

Emotional Experience Build

(01:44)

Usability Design vs Emotional

(02:29)

A Scientific Approach to IA

(01:20)

How do we do it?

(02:31)

Getting Feedback

(03:52)

A/B Testing

(00:59)

Application Heat Maps

(01:37)

Decomposing Results

(01:06)

Applying to the Design

(01:43)

Design Addiction

(01:47)

The Design Process

(01:54)

The UX Process

(02:40)

Summary

(00:21)
---